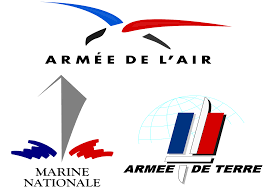 Paris, 15 February 2021. – The French army has contracted Thales and Airbus to upgrade the electronic warfare capabilities and system for all three armed forces, Airbus Defence & Space announced.
The French defence procurement agency (DGA) has awarded Thales and Airbus a contract for the new joint tactical signals intelligence (SIGINT) system, to upgrade the French forces' critical signals monitoring, direction finding and spectrum analysis capabilities, Airbus said.
The 10-year contract will equip the three armed forces with a common information system and set of sensors and will provide French armed forces command with an expanded tactical electronic support measures (ESM) capability, it said.
The tactical SIGINT programme will upgrade the electronic warfare capabilities of front-line units, providing a set of high-performance portable or vehicle-mounted assets compatible with the latest communications technologies, Airbus said. The new system to monitor and localise enemy communications will support tactical manoeuvres and will equip the electronic support vehicles of the French Army's 54th Signals Regiment (SCORPION program), the French Navy's frontline warships and the Atlantique 2 maritime patrol aircraft. It could also be deployed to protect air bases on military operations overseas.