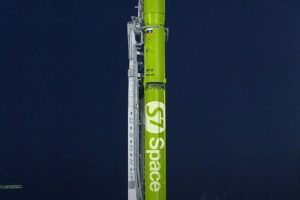 According to Sergei Sopov, S7 Space CEO (S7 Space is part of S7 Group), the company intends to build an enterprise for NK-33 rocket engines production in the city of Samara, Russia. He informed the Vedomosti paper that in order to build the enterprise the company is planning to buy out production facilities from the Russian United Engine Corporation.
"We would like to buy the world-famous engines NK-33 and NK-43, previously produced by JSC "KUZNETSOV" in Samara, as well as documentation, equipment and related technology from the Russian government. Everything that is left over from the Soviet times and is related", Sopov says. He added that the company's initiative is currently being discussed in the Russian government.
Mr. Sopov said that the estimated price of renewed engine production is $300,000,000. This includes not only NK-33 and NK-43 production, but also the control system, which the company would also like to develop by themselves.
The enterprise construction and return to production is estimated to take five or six years. Until this happens, the company plans to use the 36 NK-33 and NK-43 engines from the storage. "This allows us to begin the flight test program for the new Soyuz-5SL rocket without waiting for the upgraded NK-33 and NK-43 to be put into large-scale production", explained S7 Space CEO.
In April this year a group of companies S7 purchased Sea Launch, a multinational space launch service, and became the owner of the mobile maritime launch platform. According to the launch schedule of the Sea Launch program, the first launch will take place in December 2019. In total, 70 space launches are planned for 15 years.