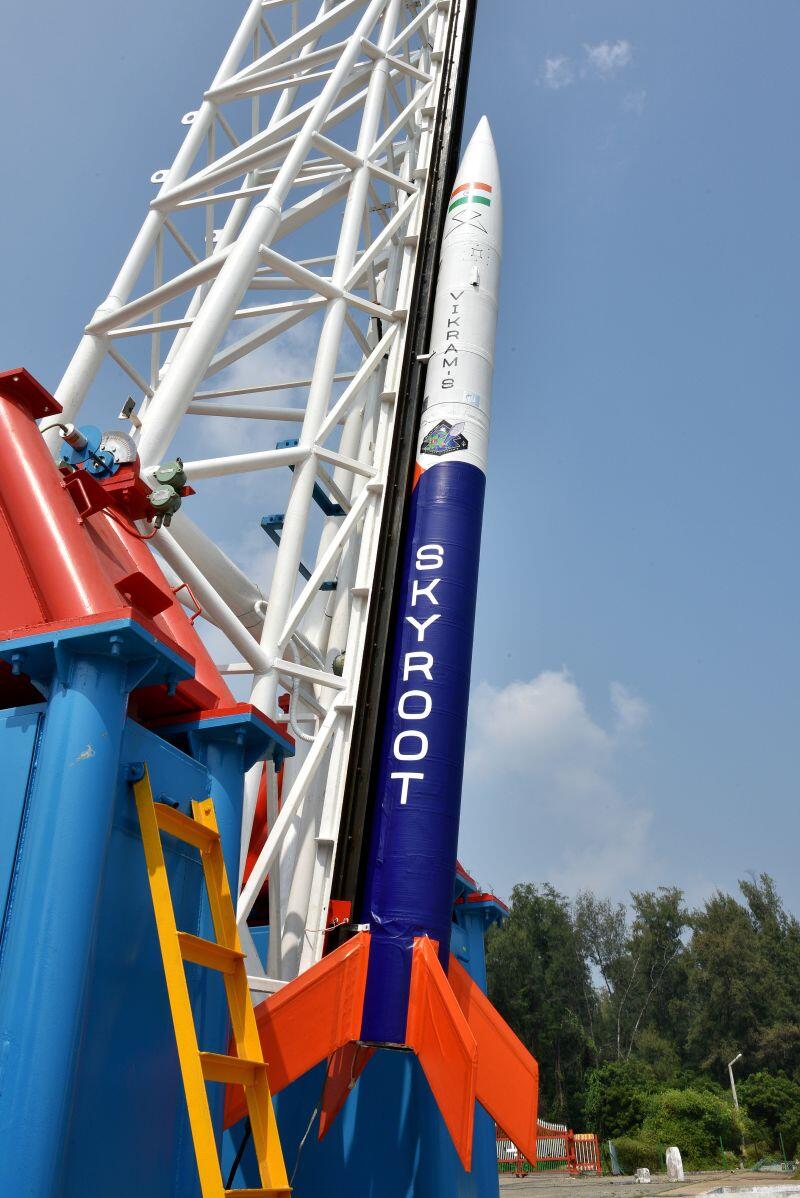 Ibadan, 18 November 2022. – Skyroot, India's space start-up, has launched India's first private sector rocket, Vikram-S, on a sub-orbital flight from the Satish Dhawan Space Centre in Sriharikota, India. Dubbed the Prarambh mission, the 6-meter rocket launched at 11:30 IST and became a successful mission upon crossing 50 km altitude. The rocket eventually reached a peak altitude of 89.5 Kms, meeting all flight parameters.
The Vikram-S is a single-stage, spin-stabilized solid propellant rocket with a mass of around 550 kilograms. It also featured 3D-printed engines that provided stabilization. It carried three customer payloads, including one from a customer outside India. Skyroot developed the all-carbon fiber core structure in two years with a team of 200 engineers. Demonstrated by the translation of the mission name "beginning," the Vikram-S launch represents the first of multiple rocket launch vehicles.
The rocket launch came after the local space sector reforms, with the Indian National Space Promotion and Authorisation Centre (IN-SPACE) playing an essential role in the launch to allow private companies to use the Indian Space Research Organisation (ISRO)'s infrastructure. New Delhi also set up NewSpace India Limited (NSIL) as the space agency's commercial arm to work closely with private companies and startups to bolster space developments in the South Asian country. As a result, the launch benefitted from these policy reforms.
Speaking on the successful Launch, IN-SPACE chairperson, Pawan Goenka, stated, "I am happy to announce the successful completion of mission Prarambh, 'the beginning' of Skyroot Aerospace. All systems, as I can make out, worked as planned, and Skyroot Aerospace has demonstrated the capability of various subsystems that will go into the orbital launch vehicle." He also added that Vikram-S took off at an LEA (launch elevation) of 80 degrees and azimuth of 100 degrees, achieving an altitude of 89.5 kilometers and a range of 121.2 kilometers. According to Goenka, this was exactly what was planned by Skyroot Aerospace.
In addition, Pawan Kumar Chandana, Co-Founder of Skyroot Aerospace, added, "we made history today by launching India's first private rocket. It is a symbol of new India and just the Prarambh of a great future."