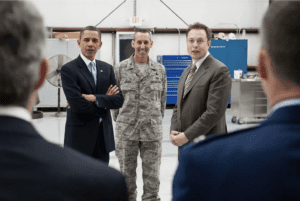 Edinburgh, 8 June 2022. – Scottish space launch startup, Skyrora has appointed Lee Rosen, Colonel, US Air Force veteran, ex-VP of Mission and Launch Operations, and Customer Operations and Integration at SpaceX, as new Chief Operations Officer. Rosen participated in over 150 missions at SpaceX, and therefore has extensive operational expertise to offer Skyrora.
Starting out as the the president of his high school rocketry club, Rosen has experience in engineering, space operations and acquisitions. He spent 23 years in the US Air Force before joining SpaceX for 10 years. There, he started out as a launch site director and led the construction of the Vandenberg launch site. Following this, he became the team leader responsible for launch operations as well as government, civil and commercial mission management. He was also head of the team that operated and trained astronauts to fly aboard the Dragon spacecraft.
Skyrora recently conducted a successful test of its 70kN rocket engine, and opened a new testing facility in Midlothian, Scotland. According to the company, the new site is the largest of its kind in the UK. The company says it is striving to be the first UK company to launch from British soil and conduct 16 launches per year from Saxavord.