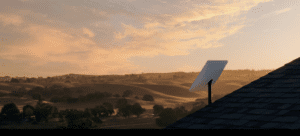 Edinburgh, 9 June 2022. – According to Elon Musk, Starlink is not likely to go public until at least 2025, CNBC reported. Musk had previously targeted an offering this year but these plans were pushed back by the SpaceX CEO.
SpaceX's global Starlink network delivers high-speed internet through its constellation of satellites in low Earth orbit. Starlink has over 400,000 subscribers and about 2,500 satellites to support the system, the company said.
Musk said that it did not make sense for Starlink to go public until its revenue was reasonably predictable. Taking the base price of US $110 per month and the subscriber numbers into consideration, an annual revenue of over US $500 million can currently be expected.
Investors have been asking for shares for years now, while SpaceX continues to raise billions in capital to develop Starlink. After the latest funding round, the company's valuation reached US $127 billion.