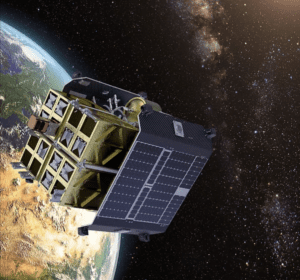 Edinburgh / Fino Mornasco, 2 March 2022. – Space logistics and orbital transportation company D-orbit signed a contract with US launch provider Spaceflight to deploy the Kleos Patrol Mission (KSF2) satellites aboard D-orbit's next ION Satellite Carrier mission, the company said.
The four satellites of Radio Frequency Reconnaissance data-as-a-service company, Kleos Space, will launch with SpaceX's Transporter 4 mission. The mission will feature the flexible and cost-effective ION Satellite Carrier platform, capable of precise deployment.
The KSF2 satellites will join eight spacecraft already in sun synchronous orbit. The spacecraft are locating radio frequency transmissions in key areas to uncover illegal activity on land and sea. The constellation of twelve satellites will be able to detect and geolocate transmissions to within 300 m.
The first ION (InOrbit Now) mission was launched in September 2020 aboard an Arianespace Vega rocket. This was followed by three missions aboard SpaceX's Falcon 9 during the Transporter 1, 2 and 3 missions. The next deployment is scheduled for April this year, as part of ION's Spacelust mission.