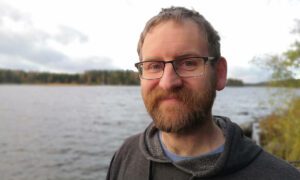 SpaceWatch.Global is pleased to present the 49th episode in our podcast series The Space Cafe Podcast #049: Urs Ganse, refreshing nerd talk about all things space you may never have heard about 
Episode 049 features a special guest Urs Ganse.
Deep in a forest in Finland, miles from the nearest settlement, Urs Ganse lives in a cabin by a lake. Urs is a plasma physicist. He doesn't need much. An Internet connection to the nearest supercomputer is all he asks for. That's how people work up there in the north. After work, at night, when Urs still has some time, he writes manuals about building spaceships, or he meets with like-minded people in an ancient corner of the Internet, where some of the strangest and most unknown information about space travel is collected. For example: how to fly an old Russian Soyuz capsule. But that's just the beginning.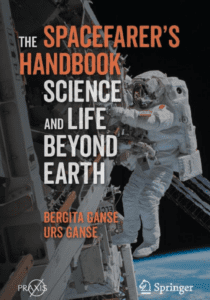 The Spacefarer's Handbook: Science and Life Beyond Earth can be found here on Amazon.
The Space Cafe Podcast brings our signature brand of engaging and relevant content from across the global space economy to you via an exciting new format. Together with award-winning Executive Producer, Markus Mooslechner (Terra Mater Factual Studios), our fortnightly podcast features highly interesting guests.
Each episode includes a review of important topics, as well as guest appearances and deep commentary from expert panellists from across the space sector.
Thanks to our global distribution partner, BookWire, the podcast is available on all major podcast platforms.