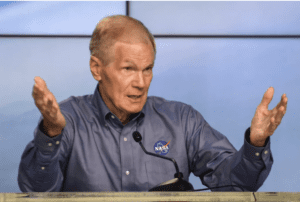 Paris/ Washington DC, 3 January 2022. – The U.S. committed to extend the operations of the International Space Station (ISS) through 2030, NASA Administrator Bill Nelson announced.
The Biden-Harris Administration wants to continue to work with its international partners, the European Space Agency (ESA), Japan´s Japan Aerospace Exploration Agency (JAXA), the Canadian Space Agency (CSA), and Russia´s State Space Corporation Roscosmos, "to enable continuation of the groundbreaking research being conducted in this unique orbiting laboratory through the rest of this decade", NASA said.
Extending operations through 2030 will continue "another productive decade of research advancement and enable a seamless transition of capabilities in low-Earth orbit to one or more commercially owned and operated destinations in the late 2020s", the U.S. agency said. "The decision to extend operations and NASA's recent awards to develop commercial space stations together ensure uninterrupted, continuous human presence and capabilities; both are critical facets of NASA's International Space Station transition plan."
The ISS has hosted more than 3,000 research investigations from over 4,200 researchers across the world, NASA said. Nearly 110 countries and areas have participated in activities aboard the station, including more than 1,500,000 students per year, the agency added.