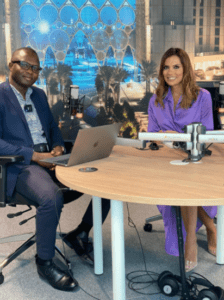 Edinburgh, 22 October 2021. – Rwanda´s Space Agency (RSA) has filed a request with the International Telecommunication Union (ITU) to put nearly 330,000 satellites in space.
The country has filed for 27 orbital so-called shells, a collection of orbits at the same altitude. The agency said the submission followed ITU regulations and procedures.  
The shells are for two satellite constellations comprising a total of 327,320 satellites. Constellations Cinnamon-217 and Cinnamon-937 are planned for non-geostationary orbital positions. 
According to the filing, Cinnamon-217 is a subset of Cinnamon-937 and has different orbital characteristics. Cinnamon-217 has seven orbital shells, each having 8,640 satellites, except for the equatorial shell. 
Francis Ngabo, Chief Executive of RSA, said the filing was part of making the country a hub for the African space industry. 
Rwanda launched its first satellite, RwaSat-1, in 2019. In March this year, Rwanda's Chamber of Deputies voted for establishing the Rwanda Space Agency.