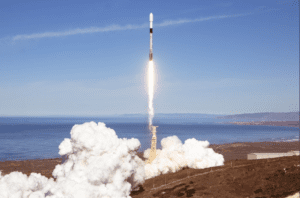 Edinburgh, 9 August 2021. – Planet announced having signed a multi-year, multi-launch agreement with SpaceX.
SpaceX's Falcon 9 will be launching Planet's satellites through the end of 2025.
The news comes after Planet entered into a merger agreement with dMY Technology Group last month to become a publicly traded company.
The first planned launch under the new agreement will take place in December this year, when with Flock 4x, 44 SuperDoves will launch on the Falcon 9 Transporter-3 SSO rideshare mission.
Planet operates the SkySat, RapidEye and Dove satellites. In ten years, it says, it has flown on 30 successful launches and deployed 452 satellites.
Planet has over 150 satellites in orbit, collecting 1,300 images per day, in average, from over 350 million square kilometers of the Earth's landmass, the company says.