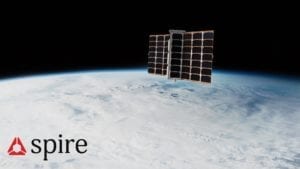 Athens, 9 August 2021. – The space-based data and analytics provider Spire Global will provide radio occultation satellite data to Eumetsat, the company said.
Eumetsat, the European Organization for the Exploitation of Meteorological Satellites, is a satellite agency which gathers, and gives access to, accurate and reliable satellite data on weather, climate, and the environment.
Spire's data are gathered from its constellation of more than 110 low-earth orbit (LEO) nanosatellites and will be distributed to Eumetsat users worldwide to aid in their forecasting efforts, the company said.
The radio occultation data is captured around the clock and during extreme weather conditions or heavy cloud cover, unlike traditional visible satellite imagery, it said.
Eumetsat will leverage this radio occultation data to provide greater accuracy and depth to its forecasts, even in remote areas and on the open ocean, Spire said.
Spire merged last month with a special purpose acquisition company (SPAC) called NavSight, to be listed on the New York Stock Exchange (NYSE). Spire has offices in San Francisco, Boulder, Washington DC, Glasgow, Luxembourg, and Singapore.