by Blaine Curcio and Jean Deville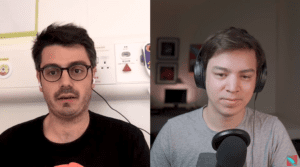 As part of the partnership between SpaceWatch.Global and Orbital Gateway Consulting we have been granted permission to publish selected articles and texts. We are pleased to present "Dongfang Hour China Aerospace News Roundup 2 – 8 August 2021".
Hello and welcome to another episode of the Dongfang Hour China Aero/Space News Roundup! A special shout-out to our friends at GoTaikonauts!, and at SpaceWatch.Global, both excellent sources of space industry news. In particular, we suggest checking out GoTaikonauts! long-form China reporting, as well as the Space Cafe series from SpaceWatch.Global. Without further ado, the news update from the week of 2 – 8 August 2021.
1) And the SAR war(s) continues: PIESat officially announces SAR constellation
Jean's Take
On July 26th, Chinese remote sensing data analytics company Piesat signed a strategic cooperation agreement with Galaxy Space, a fellow Chinese commercial company specializing in satellite manufacturing and downstream services.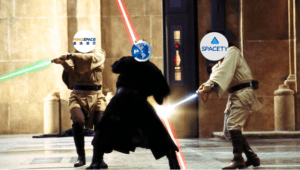 The agreement focused on the establishment of a commercial SAR constellation, with Galaxy Space unsurprisingly taking the lead on the manufacturing side (银河航天提供星座建设方案) while Piesat (航天宏图提供应用需求牵引) focused on the data applications. The collaboration agreement also covers the ground segment (transfer remote sensing data to the ground), TT&C, as well as "integrated remote sensing/communications" satellite technology. It is not clear what the latter point refers to, but it could mean that the satellites would have a secondary communications payload. This may (or may not) be similar to Qiansheng Exploration's Qiansheng-1 and Qiansheng-2 remote sensing constellations, which both have secondary narrowband communications payloads.
There seems to be a gold rush for commercial SAR satellites recently. This trend is global (ICEYE, Capella Space, PredaSAR…), and has been picking up momentum in China as well. This is because naturally SAR data is extremely useful as the SAR satellite images of the Henan flooding have proven over the past weeks, but also because Chinese SAR capabilities over the country are quite scarce (excluding the military Yaogan series). A great example was that during the Henan flooding, almost all the Chinese data analytics companies reported getting their data from Gaofen-3, China's first civilian SAR satellite launched in 2016.  The only other SAR satellite involved was probably Spacety's Haisi-1 SAR smallsat, launched in December 2020.
However many commercial SAR constellation projects have been sprouting to fill the void, which may lead to what one could call the Chinese "SAR Wars" due to the possible associated overcapacity. Among SAR projects we've heard of recently, there has been:
The mini-SAR constellation from Spacety. Probably the most advanced and mature SAR project, with one SAR satellite the Haisi-1 already in orbit since last December. Spacety is a commercial space startup based in Changsha.
The so-called "MINISAR" SAR satellite series from Spacty. Probably the most advanced and mature SAR project, with already one such SAR satellite the Haisi-1 already in orbit since last December. It is unclear at this stage if all future MINISAR satellites will form an independent constellation or if MINISAR is just an independent SAR satellite product from Spacety. Spacety is a commercial space startup based in Changsha.
Minospace seems to have also developed a SAR variant of their MN200 satellite platform (called MN200SAR)
The Shandong Institute of Industrial Technology also launched the Qilu-1 SAR satellite in April 2021, manufactured by Shanghai Microsate (see DFH 26 April – 2 May).
Squares Technology, China RS, Zhuhai Orbita and Beijing Smart Satellite are also reported to have an interest in SAR satellite capabilities.
Blaine's Take
SAR Wars indeed, looking forward to seeing the Chinese spin on Chewbacca. Also, to the point about Qiansheng, I would add that China has emphasized the integration of comms, EO, and satnav.
A couple of small points to add: PIESat had previously announced a 4-satellite SAR constellation with an estimated cost of RMB 240M, and with the main contractor being CAST. Despite the announcement with Galaxy Space, which is significant, we also saw a recent contract for "more than RMB 200M" awarded by PIESat to…CAST….and so we can probably assume that CAST will be the prime, and Galaxy Space will offer a supporting role. The CAST contract also mentions a construction time of 24 months for the constellation. I would point out that the constellation also involves the CAS Aerospace Information Research Institute, (中国科学院空天信息创新研究院, aka 空天院), an institute of the CAS that is known for its ability in SAR payloads and SAR data processing.
Overall, a very intriguing constellation involving an all-star team of players. PIESat is arguably China's leading EO data analytics company, having successfully IPOed on the STAR Board in 2019, and currently sitting with a market capitalization of ~RMB 7B (related: the market apparently likes the news, with PIESat's share price up around 15% in the past 5 trading days). CAST is clearly the leading satellite manufacturer in China, while the CAS Aerospace Information Institute is one of the leading SAR entities in the country. But arguably the most intriguing player in this whole deal is in fact Galaxy Space.
Galaxy Space has had an interesting history. The company was initially hellbent on launching their own broadband satellite constellation, aiming for tens of thousands of satellites to provide connectivity for 5G. They have since realized that this is not going to happen (SOE will have this responsibility), and have pivoted towards being a satellite manufacturer. Having won a deal here to help manufacture satellites, we are so far, so good. But, up to now, Galaxy Space has almost exclusively talked about manufacturing telecommunications satellites, having launched their Galaxy-1/Yinhe-1 prototype in early 2020, and with that satellite being one of the most advanced Chinese comms satellites in LEO today.
That being the case, it is an interesting development to see Galaxy Space make an apparent sale as a SAR satellite manufacturer. Given the fact that several other Chinese commercial satellite manufacturers have put more emphasis on SAR for a longer period of time (MinoSpace, Commsat, and Spacety to name a few), we can likely assume one of two things. Either 1) Galaxy Space offered a better "turnkey" package, i.e. not just the satellite, but TT&C, applications, etc., or 2) Galaxy Space offered some funding or other equity in return for the deal, i.e. they are more of a partner than a supplier. The latter seems somewhat more likely given Galaxy Space's status as a "unicorn" (startup with valuation of >US$1B), and assumed significant funding available to the company.
2) iSpace's 3rd launch of the Hyperbola-1 fails due to unsuccessful payload fairing separation
Jean's Take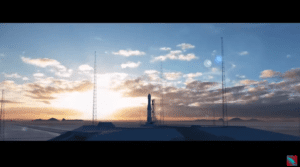 Chinese commercial launch company iSpace (a.k.a Interstellar Glory) attempted to launch its solid-fueled small-lift rocket, the Hyperbola 1, on August 3rd.
The Hyperbola-1 is notable for being the first Chinese commercial rocket to successfully reach orbit (July 2019).
Unfortunately for iSpace, the launch ended up in failure, which according to a press release on the following day was due to an unsuccessful payload fairing separation.
Worth noting, the press release does adopt a "positive" stance as it notes that:
The 4 rocket stages separated successfully
the attitude & orbital control engines worked correctly
GN&C was nominal
Payload separation (separation between the payload and the rocket) was OK
Basically, it formulates the launch attempt as a near-success that has contributed to collecting very useful flight data.
This is the second launch failure in a row for iSpace, after a failed launch in February 2021, and out of a total of three Hyperbola-1 launches. It is still unclear how this additional failure will affect the iSpace. The company is one of the best-funded and most advanced commercial launch companies, with a medium-lift liquid-fueled reusable Hyperbola-2 rocket to perform some hops by the end of this year, and the development of a heavy lift Hyperbola-3 having been kicked off in June this year.
Of course, iSpace is not the only company encountering launch failures (One Space and Landspace in 2019, Expace in 2020), but other launch companies are not far behind and closing in:
Galactic Energy has successfully launched the Ceres-1 solid fueled rocket last year, and plans 2 more launches of the Ceres-1 this year. If successful, it could potentially play the reliability card vis-à-vis iSpace.
CAS Space had previously mentioned that the maiden launch of its solid-fueled ZK-1 rocket would occur in September this year.
Other rocket companies also have big plans for liquid-fueled rockets and are fairly advanced as well: Landspace (ZQ-2 in 2021), Tianbing Aerospace (Tianlong-1, end of 2021), Galactic Energy (Pallas-1 in 2022), Deep Blue Aerospace (Nebula-2 in 2022?), just to list the commercial players.
It will be interesting to see how the crowded commercial launch market turns out once the dust settles down in the coming 1-2 years.
Blaine's Take
Tough break for iSpace, and as we hear often, "space is hard". Not a whole lot to add to the existing analysis, though a couple of small points to unpack. First, our sources in China tell us that the satellite on the ill-fated rocket was an EO satellite to be operated by CGSTL. The EO satellite manufacturer and constellation operator has some very ambitious plans, including expanding its current constellation of ~25 satellites to 60 by year-end, and to 138 by end of 2025.
Second, the launch failure is yet another example of the growing pains that China's commercial space industry continues to go through. We have heard multiple times from satellite manufacturers that their bottleneck for deployment is the launch side of the industry, specifically that there is simply not enough launch vehicle capacity. This is exacerbated by the fact that most CASC launches are spoken for by missions that are either quite large (no extra space), or quite sensitive/critical (even if there was extra space, they're not risking the mission just to add a 50kg commercial smallsat).
As such, many Chinese commercial satellite manufacturers are awaiting more regular commercial launch cadence. As Jean mentioned, there are a plethora of commercial launch companies working hard to develop rockets, so the iSpace setback, while not ideal, is not the end of the world. In fact, just this week, we received some updates from other launch companies that are quite a bit more promising.
3) Deep Blue Aerospace performs first hop with Nebula-M rocket (and other launch quick takes)
Jean's Take
Over the past week we have seen Deep Blue Aerospace, a Chinese commercial launch company, perform the first "hop" of its Nebula-M VTVL demonstrator. The highest point of the hop reached 10m, and the test had the objective of verifying 3 performance points:
Thrust adjustments during the hop, which went from 60% to 100%. The throttling is enabled by controlling the power of the electric pump of the Leiting-5 kerolox engine.
Guidance and control algorithms, which enable the stability of the rocket: basically controlling the speed, pitch and yaw of the rocket. And these worked nominally, according to the press release.
The rocket's landing struts, which must act as a shock absorber as the rocket lands, and adapt to the different impact speeds and tilt that the rocket may have when entering contact with the ground. It must also resist the intense thermal environment caused by the exhaust of the rocket engine.
This is big or "small" news depending on what angle you look at it:
For China's commercial space industry, it is undeniably big news. It is Deep Blue Aerospace's first hop, an important milestone in the development of VTVL technology, and it is the second Chinese company to ever do so after Linkspace and its RLV demonstrator series. It suggests that China's commercial launch sector is getting closer and closer to producing a reusable launch vehicle with a similar flight profile as SpaceX's Falcon 9.
Nevertheless, this remains a small step in the sense that so much more remains to be done by DBA before actually making an operational VTVL rocket.
The Nebula-M, as mentioned in past episodes of DFH, is a teeny tiny single-engine rocket, barely 7.3 meters tall, and with the sole purpose of demonstrating low altitude hops. The rocket has a single engine, the Leiting-5, which is 50 kN thrust kerolox engine.
While DBA attempted a comparison of its "hop" to SpaceX Starship and one of the early Falcon 9 prototypes Grasshopper's, we are talking about a much more simple technology demonstrator for the Nebula-M, and there is still a lot of work to do for Deep Blue Aerospace.
Blaine, you want to tell us about another rocket company that's moving forward as well, in central China?
Blaine's Take
CASIC commercial launch subsidiary Expace announced on 5 August that they had completed assembly of a Kuaizhou-1A and Kuaizhou-11 rocket. The company is one of China's leading commercial launch companies, having completed 9x successful launches of the Kuaizhou-1A in the several years leading up to mid-2020. More recently, they have faced some challenges, namely the failure in the inaugural launch of the Kuaizhou-11 in July 2020, and then the failure of the 10th Kuaizhou-1A in September.
We have heard precious few updates from Expace since the two launch failures, and the lack of the KZ-11 in China's launch manifest is believed to have created a bottleneck for the launch of various commercial satellite programs, most notably CGSTL and probably also Xingyun. Moving forward, the completion of the assembly of the two rockets (and an announcement of such) may indicate that we are getting close to a return to launch for one or both of the rockets.
Final point on Expace–this news is but the latest from CASIC's Wuhan Aerospace Industrial Base, a massive project that calls for a rocket factory, satellite factory, and various supporting industries. While the base has seen some fits and starts (multiple Kuaizhou failures, questionable progress by Hongyun and Xingyun), we have seen in recent months several significant updates. The aforementioned satellite factory was completed in January and produced its first satellite in May 2021, an event we covered in the DFHour Newsletter issue #2. Moving forward, a return-to-flight of the KZ-11/1A could be a catalyst for a large increase in the number of satellites launched by CASIC, in particular the Xingyun constellation.
This has been another episode of the Dongfang Hour China Aero/Space News Roundup. If you've made it this far, we thank you for your kind attention, and look forward to seeing you next time! Until then, don't forget to follow us on YouTube, Twitter, or LinkedIn, or your local podcast source. 
Blaine Curcio has spent the past 10 years at the intersection of China and the space sector. Blaine has spent most of the past decade in China, including Hong Kong, Shenzhen, and Beijing, working as a consultant and analyst covering the space/satcom sector for companies including Euroconsult and Orbital Gateway Consulting. When not talking about China space, Blaine can be found reading about economics/finance, exploring cities, and taking photos.
Jean Deville is a graduate from ISAE, where he studied aerospace engineering and specialized in fluid dynamics. A long-time aerospace enthusiast and China watcher, Jean was previously based in Toulouse and Shenzhen, and is currently working in the aviation industry between Paris and Shanghai. He also writes on a regular basis in the China Aerospace Blog. Hobbies include hiking, astrophotography, plane spotting, as well as a soft spot for Hakka food and (some) Ningxia wines.