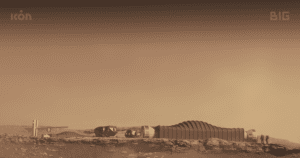 Edinburgh, 9 August 2021. – NASA is recruiting crew members for their one-year Mars mission simulation at NASA's Johnson Space Center. The analog, planned to launch in autumn 2022, will simulate life on a distant planet.
NASA is planning to conduct research to prevent and resolve potential problems that could arise during future manned missions to the Moon and Mars, the agency said. With the help of the analog, it would be able to develop new methods and technologies needed in such circumstances.
The modules, called Mars Dune Alpha, will be 3D-printed by ICON.
The Crew Health and Performance Exploration Analog is a series of three one-year Mars surface simulation missions. Four crew members will be living and working in a 1,700-square-foot module during each mission.
Resource limitations, communication delays, equipment failure, and other environmental stressors will be simulated at the habitat. Recruits will be using virtual reality and robotic controls, doing spacewalks, conducting scientific research, and exchanging communications. NASA will also study how highly motivated individuals respond to such factors. Crew selection will follow standard criteria for astronaut candidate applicants, NASA said.