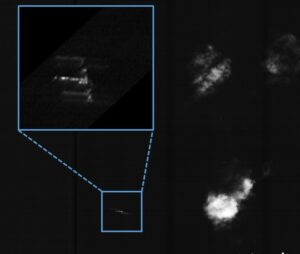 Edinburgh, 24 August 2021. – The Australian HEO Robotics has raised a seed financing round to launch HEO Inspect, a satellite inspection product which is currently live in a private beta test, HEO said.
HEO Robotics visually monitors satellites and space debris to help satellite operators as well as governments with space situational awareness. The company transforms Earth observation satellites already in orbit into inspection cameras. They currently have access to 25 of these satellites in various orbits.
The funding round marks the first major investment in the already profitable company, HEO said. The round was led by David Harding, the founder and CEO of Winton Group. As part of the investment, he has nominated the investor and advisor Joshua Kennedy-White to the company board.
Angel investors Tim Parsons, Matt Ryall, Christian Thaler-Wolski and Phil Hayes-St Clair also participated in the round. Meanwhile, existing HEO investors, like Solai Valliappan doubled-down on their holdings.