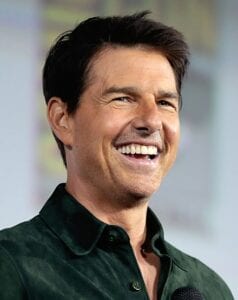 Paris, 5 July 2021. – Space Race number two, more for Hollywood: the Russian actress Yulia Peresild and the American Tom Cruise compete to be the first to shoot a movie in space.
In that race, it seems that the Russian star is in the pole position.
The 36-years old actress and her director Klim Shipenko, 38, are planning to take off from the Baikonur cosmodrome aboard a Soyuz rocket to reach the International Space Station (ISS) in stay there from 5 to 17 October in order to shoot the first movie in space.
The Russian crew would thus surpass Hollywood star Tom Cruise and director Doug Liman, who have a similar project in collaboration with NASA and Space X, newswires and newspapers around the world reported.
"We are going to win this new race in space! Being first is important," the Russian actress said, according to the French news agency AFP.
The very small size of the Russian ISS module will put the director up for a special challenge, AFP said.
"(W) e'll have to shoot things that are impossible to shoot on Earth in space," Yulia Peresil said, who – according to AFP – is the daughter of a Russian icon painter.