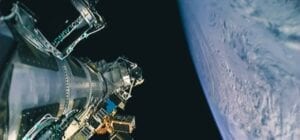 Paris, 5 July 2021. – Another SpaceX rideshare passenger last week was Tiger-2, a commercial 5G Internet of Things (IoT) satellite built and owned by 5G OQ Technology, a startup based in Luxembourg.
Tiger-2 was successfully launched – together with 87 other satellites – aboard the SpaceX Transporter-2 rideshare mission, OQ said.
The nanosatellite provides basic commercial IoT and machine-to-machine (M2M) services, using 5G connectivity, the company says.
OQ Technology plans a constellation of more than 60 spacecraft to offer 5G IoT services in remote and rural areas.
Tiger-2 will be followed by MACSAT, an ESA-supported agile nanosatellite mission dedicated to 5G Internet-of-Things (IoT) in low Earth orbit (LEO), the startup said.
MACSAT is led by OQ Technology and funded by the Luxembourg Government through an ESA contract in the Luxembourg National Space programme (LuxIMPULSE).
OQ Technology also announced that it won a fourth contract with ESA under the ARTES programme to provide "technical design and development of a system to address advanced 5G network configurations over LEO, MEO and GEO satellites". It will work with the University of Luxembourg and the Italian service company Leaf Space.