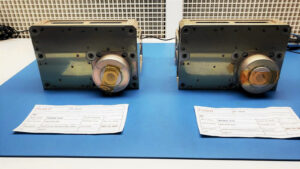 Paris, 15 June 2021. – The electric propulsion producer Phase Four closed a $26 million Series B investment round, pushing ahead with the development of its plasma propulsion engine Maxwell, the Californian startup said.
The round was led by the venture capital firm New Science Ventures, Phase Four said.
Phase Four provides electric propulsion engines for small satellites. Its Maxwell plasma propulsion engine was launched this year aboard multiple commercial small satellites, the company said, with more launches to come.
Phase Four has also secured multiple government contracts including a contract with the U.S. Air Force to adopt the Maxwell engine to utilize iodine, a new alternative fuel, to replace costly, legacy electric propulsion propellants, Phase Four said.