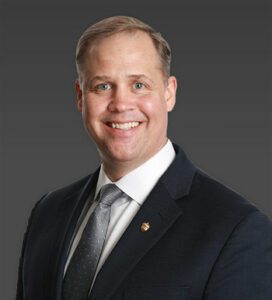 Edinburgh / El Segundo, California, 2 September 2022. – Jim Bridenstine, former NASA Administrator and former Member of Congress from Oklahoma, has joined next generation electric propulsion provider, Phase Four's Board of Directors, the company announced.
Bridenstine will provide Phase Four with a wealth of experience stemming from his leadership role at NASA and legislative efforts as a Member of Congress. During his time in Congress, he achieved broad private industry support for United States aerospace and defense programs.
Bridenstine's announcement builds on Phase Four delivering its second generation product, the Maxwell Block 2 engine. The company is also developing new advanced propulsion systems including Max-V, a Maxwell Block 2 variant running on iodine. In addition, the startup is working on Max-Multi, a revolutionary Maxwell engine capable of delivering multimode propulsion to a wide range of spacecraft. The first non-noble gas-fueled engine, Max-V, is expected to be available in 2023.
Phase Four created the radio-frequency thruster for satellite propulsion with a radically simplified architecture as well. The company is currently expanding to a 2137 square meter facility in Hawthorne, California to meet future technology demand.