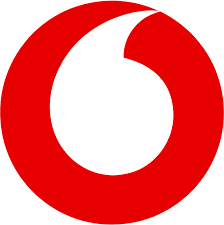 Paris, 31 December 2020. – AST & Science, the telco start-up that wants to go public and list at Nasdaq next year, partners with Vodafone to launch the first phase of its space-based commercial mobile communications service AST SpaceMobile in 2023.
The company has secured the necessary funding to take the venture to this next stage, where it intends to cover the 49 largest countries in the equatorial regions, AST  said.
"AST SpaceMobile will be the first service of its kind to connect standard mobile phones at 4G and 5G speeds using AST SpaceMobile's patented space-based network. Today, more than five billion mobile subscribers constantly move in and out of wireless coverage, and AST SpaceMobile's solution will fill these coverage gaps to enable people to stay connected whilst on the move," the company said.
The first tranche of AST's launch plans involves the use of 20 satellites. The service will initially target an area North and South of the equator, including rural and remote areas of a number of markets where Vodafone will integrate the technology into the services provided by its Vodacom, Safaricom and Vodafone brands. Subject to regulatory approval in each market, these will include DRC; Ghana; Mozambique; Kenya; and Tanzania. AST SpaceMobile will also apply for regulatory approval to launch the service in India.
Texas-based AST wants to list on Nasdaq through an agreement with the special purpose acquisition company (SPAC) New Providence. The company is setting its equity value at $1.8 million.