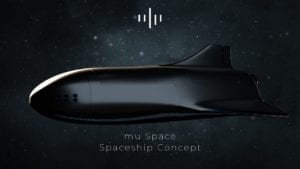 Paris, 30 December 2020. – "E la nave va" – but it's not a movie: The Bangkok-based start-up mu Space wants to build "the first spaceship of Thailand" next year, the company announced.
The company said during the opening of its first spaceship factory in Thailand that it wants to build "a large-scale factory to produce and assemble the first spaceship of Thailand" and also spacecraft and ships for a large range of missions and ambitious projects.
mu Space targets missions in domestic affairs, communications, and national security, in robotic and autonomous system testing, for example for unmanned Moon missions, as well as in developing a "locally made GPS". It also wants to test and simulate a Space Internet Data Center in the first quarter of 2021.
mu Space has raised more than $100 million in funding, the company says, seeing itself as a main stimulus to push the development of the Thai space sector and economy.