by Blaine Curcio and Jean Deville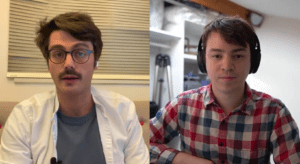 As part of the partnership between SpaceWatch.Global and Orbital Gateway Consulting we have been granted permission to publish selected articles and texts. We are pleased to present "Dongfang China Aerospace News Roundup 9 Nov – 15 Nov 2020".
Hello and welcome to another episode of the Dongfang Hour China Aero/Space News Roundup! A special shout-out to our friends at SpaceWatch.Global and at GoTaikonauts!, both excellent sources of space industry news.
Long March 6 launch
6 November saw a LM-6 launch with 13x satellites. This was admittedly last week, but hell, we had a lot of stuff last week, and there's a lot to unpack here. The official CASC press release mentions 13 satellites, of which 10 were for Satellogic, 1x was for the Northwest Polytechnical University, 1x was a satellite jointly built by MinoSpace, ADASpace, and UESTC, and 1x was a satellite for Beihang, Spacety, and Thrustme. There were several satellites of note here:
10x satellites for Satellogic. Satellogic is an Argentinian commercial EO startup with longtime links to China. One of the company's biggest financial backers is Chinese tech behemoth Tencent, with the latter having led Satellogic's recent Series B round. Satellogic has parlayed its China connections into at least one contract in China, with the government of Henan province and a Chinese partner.
The MinoSpace/ADASpace/UESTC satellite represents an example of a company with significant support from Chengdu government (ADASpace) partnering with a major research university in Chengdu (UESTC) and a more advanced smallsat manufacturer (MinoSpace). The satellite launch was initially publicized by UESTC as a 6G test satellite, though this was almost immediately disputed by telcos and others as not actually being 6G, but rather simply being an experiment using terahertz technology.
The Spacety/Thrustme satellite is a good example of cooperation between Chinese and western space companies. It is not entirely clear, but from our perspective, the language implies that Spacety coordinated several payloads from Thrustme, Beihang, and others, and that Spacety was likely paid by Thrustme for space on the satellite platform. Thrustme mentioning that they received ESA funding for the project was another indicator that likely, Thrustme was paying Spacety for the privilege, rather than Spacety buying a thruster from Thrustme. This is not to say either company has done better/worse than the other, but simply to try to understand what services are being provided by whom to whom.
APT Satellite Places Small GEO Order
APT Satellite of Hong Kong ordered a small GEO from CGWIC earlier this month. The small GEO is based on the DFH-3E platform and will launch on a Long March 2C, manufactured by CAST. A reminder to viewers that APT Satellite is a partial subsidiary of China Satcom, which is itself a subsidiary of CASC, and therefore this entire deal is a sort of internal transfer pricing exercise.
While they are right to say it's smaller than, say, the DFH-4, the DFH-3E is not really a "small GEO" to the extent that say Astranis or Saturn are small GEOs. While Astranis and Saturn are building small GEOs that are some hundreds of kg, the DFH-3E is closer in size to a regular satellite, but with electric propulsion and a smaller payload
According to another article from CGWIC, the DFH-3E has a launch mass of 3200kg, which is ~60% of the size of a standard GEO satellite, however according to another article, the Apstar-6E satellite will have a mass of ~1,300kg, which seems considerably more likely given the LM-2C rocket, which would have  a mass to GTO of ~1,300kg. The total cost for the satellite + launch was US$137.59M, with delivery to occur by 31 August 2023. The satellite will be used to "provide telecommunications services in the Asia-Pacific region". Noteworthily, Apstar-6E will have Ku-band HTS capacity, which should allow it to augment capacity on the recently-launched Apstar-6D, which also uses Ku-band HTS.
Emergence of Xi'an Ziyou Xingchen Tech Company
This week saw the emergence of Xi'an Ziyou Xingchen Tech Co. (aka Xi'an Freedom Star), a Xi'an-based launch startup The company seems to not have an official website, and we only learned about them through the China Space News (中国航天报) WeChat account and a recent article written about them. We know that Freedom Star is developing a solid rocket, and that they recently completed engine tests.
The company is the latest to emerge from Xi'an/Shaanxi Province, a major city in Northwest China. Thus far, we have seen S-Motor, Deep Blue Aerospace, Casspace, AASpace, as well as the Xi'an Aerospace Propulsion Institute (home of Zhang Xiaoping), and others set up operations in Xi'an or Tongchuan, two cities in central Shaanxi Province.
Reader comments on one article revealing Xi'an Ziyou were a little bit disparaging. One Chinese netizen noted that the below photo could have been from the 1980s, while another asked whether every county will have their own aerospace/space industrial park (现在是不是每个县都得建个航天产业园开发区了). According to the website for the MIIT, Xi'an Freedom Star is indeed a commercial company (民营公司), but we do not really have a way of verifying this. The company's website does not work (allegedly it is www.ZYXCSpace.com). That's all we know for now.
In other rocket news, Space Transportation tested their Lingkong-1 engine, which will be incorporated on their Tianxing-2 rocket. Space Transportation is one of the more unique of China's launch startups, with plans for horizontal landing for their reusable rockets.
China Hi-Tech Fair
Last week saw the China Hi-Tech Fair in Shenzhen. The China Hi-Tech Fair (CHTF) is a major trade show every year, bringing in a variety of China's biggest tech firms. The past several years have seen a specifically space/aerospace sub-forum, which has become progressively larger and more diverse. Usually, local satellite manufacturer Shenzhen DFH HIT would have the largest booth, with other companies in the value chain–predominantly related to satellite manufacturing and applications given the economy of Guangdong–also taking part.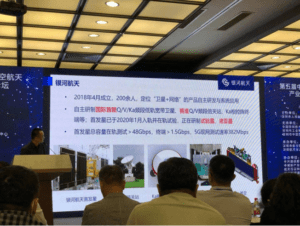 Our correspondent LAN Tianyi was in attendance this year, and provided us with some interesting tidbits. In particular, we saw some results from the Galaxy Space "5G Broadband test satellite", namely total throughput of 48 Gbps on the satellite, terminal speeds of 1.5 Gbps, and a 382 Mbps 5G network created using the test satellite. Similar to Xingyun and Hongyun, it appears that Galaxy Space is making some impressive strides in application development using only a single test satellite. It's also noteworthy to see the figure of 48 Gbps as the total satellite throughput, as at the time of launch, Galaxy Space had said that the satellite was ~10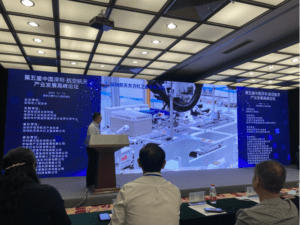 Gbps. We also saw a presentation of Shenzhen DFH HIT which showed a highly automated satellite manufacturing facility.  This year's space forum at the CHTF seemed to be predominantly focused on satellite manufacturing and broadband satellite applications. Moving forward, we expect to continue to see space companies set up in Shenzhen, given the city's dynamic economy and highly competitive workforce.
This has been another episode of the Dongfang Hour China Aero/Space News Roundup. If you've made it this far, we thank you for your kind attention, and look forward to seeing you next time! Until then, don't forget to follow us on YouTube, Twitter, or LinkedIn, or your local podcast source.
Follow DongFang Hour on Twitter @DongFangHour , Youtube or on https://dongfanghour.com
Blaine Curcio has spent the past 10 years at the intersection of China and the space sector. Blaine has spent most of the past decade in China, including Hong Kong, Shenzhen, and Beijing, working as a consultant and analyst covering the space/satcom sector for companies including Euroconsult and Orbital Gateway Consulting. When not talking about China space, Blaine can be found reading about economics/finance, exploring cities, and taking photos.
Jean Deville is a graduate from ISAE, where he studied aerospace engineering and specialized in fluid dynamics. A long-time aerospace enthusiast and China watcher, Jean was previously based in Toulouse and Shenzhen, and is currently working in the aviation industry between Paris and Shanghai. He also writes on a regular basis in the China Aerospace Blog. Hobbies include hiking, astrophotography, plane spotting, as well as a soft spot for Hakka food and (some) Ningxia wines.