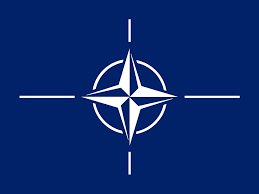 Luxembourg, 19 October 2020. – NATO plans to build a new space center at its air force station in Ramstein, Germany, the newswire DPA and Deutsche Welle reported.
The new space base would join with the NATO air force high command in Ramstein, in the German state of Rhineland-Palatinate, and would serve above all as a coordination center for space observation, the reports said.
The new space center would gather information about possible threats to satellites and could be developed into a command center for defensive measures, Deutsche Welle said.
It quoted NATO Secretary General Jens Stoltenberg with the words: "Fast, effective and secure satellite communications are essential for our troops. The space environment has fundamentally changed in the last decade. Space is becoming more crowded and competitive with hundreds of new satellites added every year. And satellites are increasingly vulnerable. Some nations — including Russia and China — are developing anti-satellite systems which could blind, disable or shoot down satellites and create dangerous debris in orbit."
"Space is also essential to NATO," Stoltenberg continued, "including for our ability to navigate, to gather intelligence, to communicate and to detect missile launches. So it is important that the alliance has a good awareness of what is happening in space, that we continue to have reliable access to space services, and that the alliance maintains its technological edge".