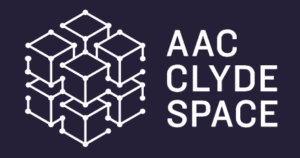 Berlin, 19 October 2020. – AAC Clyde Space grows its small satellite portfolio and acquires the U.S. satellite technology company SpaceQuest for $ 8.4 million, the Swedish company announced.
The acquisition is subject to approval by AAC's Extraordinary General Meeting and the Committee on Foreign Investment in the United States (CFIUS).
SpaceQuest is a pioneer in small satellite technology that has built and launched 20 spacecraft and supplies satellite components for many commercial aerospace companies and institutions, such as NASA, the Department of Defense, and Universities, AAC Clyde Space said.
Space Quest currently operates a fleet of satellites that hosts experimental payloads for several clients and collects AIS (Automatic Identification System) messages used in numerous maritime applications in a "Space as a Service" model.
With the acquisition of SpaceQuest, AAC extends its operations to the U.S. with a new location in Virginia, AAC Clyde Space said.