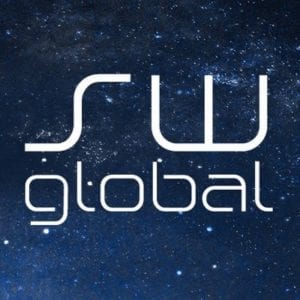 From its inception, SpaceWatch.Global has been a community: a virtual gathering place for people around the world – from students to CEOs, from scientists to visionaries – to come together to read and think and converse about space, as we widely perceive it.
In the confusing and challenging landscape we now inhabit, many things are shifting. But one thing remains the same. SpaceWatch.Global is here to provide you with interesting, thoughtful, relevant information about what's happening in the world's space sectors
Like you, we are having to adjust to some new realities: we've canceled meetings, shuffled travel, and examined our priorities.
But one thing has not changed for the SpaceWatch.Global team: our commitment to you, our readers, and to our mission of bringing you accurate, interesting, and innovative online content about space.
The members of our leadership team, Hans Jürgen Tscheulin, John B. Sheldon, and Torsten Kriening, come together today to share our thoughts on the state of the world at this moment, and our vision for the way we, via SpaceWatch.Global, can continue to help you navigate our literal and figurative universe.
Hans Jürgen Tscheulin
We are living in exceptional times. At the moment, we are focused on taking care of our families, neighbours, and friends.
Our situation is stressful, but I can already see a new spirit growing in our communities. It is a spirit of care, concern, and helpfulness, which is a return to the fundamental values of human society.
We should take the chance to act calmly and with deliberation. The SpaceWatch.Global team and our families are well and safe, and we hope this will remain.
We feel that the many readers we've gained worldwide belong to our family as well. We hope the news and information we bring you is helpful and inspiring.
As a team, we are taking this time of social isolation as an opportunity to develop new services and products, new ways to connect with you, our audience, to add value to your engagement with us. We are listening carefully to ideas from within the team, as well as to proposals and queries from our readers.
In this difficult time, we thank you for your loyalty to SpaceWatch.Global. Your ongoing support gives us confidence that the work we produce is useful to you. We will continue to keep you updated with important news stories and provide you with thoughtful, interesting original content on the space sector and beyond.
May you use this time at home — or wherever you are obliged to stay – to be with your beloved families and loved ones. May this break inspire you.
It is my wish that all SpaceWatch.Global readers emerge safe and strengthened from this crisis. Take care. It will come to an end soon.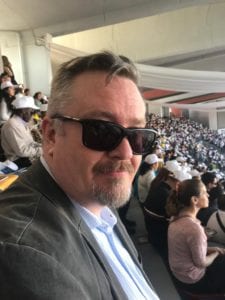 John B. Sheldon
There is no denying that the world will be a different place on the other side of this, yet no one can predict for certain what those differences will be. What is certain is that the longer this crisis lasts, the larger its social, economic, political, and cultural echo will be for all of us in the years to come. Of course, this echo includes the global space sector.
For you, our readers, and for us here at SpaceWatch.Global, the number-one priority is obviously to ensure the physical and emotional wellbeing of our loved ones and families as well as our friends and colleagues.
Our second priority at SpaceWatch.Global is to provide you with the best possible information about the many ways in which the global space sector will stay the same and the many ways it will inevitably change. We want to help you understand and navigate the issues, challenges, and opportunities to come.
These are hard times, and things can seem overwhelming. In the coming weeks and months, it will be easy to confuse realism for pessimism, and opportunity for cynicism. There are more important things going on in the world that deserve, even demand, our time and attention.
But there will be a time, hopefully soon, where we will emerge to rebuild the economy, and the space sector will be a part of that as an employer and generator of revenue, as well as a critical enabler of that rebuilding.
Our aim at SpaceWatch.Global is to be your guide and partner in preparing for that time.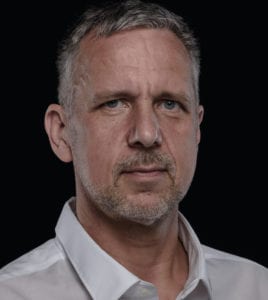 Torsten Kriening
SpaceWatch.Global's entire team has worked remotely from the beginning: part of the ethos of our organization is to be wherever our clients and readers are in the world. Our team members are based in Switzerland, UAE, Germany, Turkey, France, Finland, Hong Kong, India, USA, Austria and Slovakia, to name just a few.
Despite the seriousness of the Covid-19 pandemic, we want to assure you that we will continue to provide you with relevant, independent, and unique content: news, features, and opinions.
Additionally, we want to make our content more accessible to you. To that end, we have decided to take down our paywall, giving all readers access to all current and archived content. We are proud to support SDG #4 Equal Education – part of the UN Sustainable Development Goals – with this initiative.
We are also looking for more ways to engage with you during this unique time. Stay tuned for announcements of new forms of engagement and new opportunities to learn more about space and cyber from the team and contributors at SpaceWatch.Global.
If you have ideas about other new ways we can connect, we would love to hear them. We are all in this together.
One week from tomorrow, on 31 March, we will launch our first initiative: the first of our Space Cafe WebTalks, SpaceWatch.Global's new webinar series featuring global space experts.
This inaugural WebTalk will feature Dr. Moriba Jah, associate professor in the Department of Aerospace Engineering and Engineering Mechanics at the University of Texas at Austin, in conversation with me. Professor Jah will speak about his research and discuss his recent op-ed, "Orbital Space – The Next Resource for Humanity to Exhaustively Exploit and Litter!" published last week in SpaceWatch.Global. The audience will have the opportunity to ask questions in dialogue with Prof. Jah. You can register for the webinar here.
And soon, we will begin a daily newsletter sent right to your email inbox. It will deliver our top news directly to you, Monday through Friday. To subscribe now or to update your newsletter preferences, click here.
These opportunities are just the beginning. Next month, we will add a new feature to our website: SpaceWatchBeats will give you a quick snapshot from a member of our team or one of our guest contributors, sharing how things are going in their specific part of the world. We hope it will remind us all that we are part of a vast, energetic, connected community.
We will roll out even more interactive content in the weeks and months to come.
Stay tuned and stay healthy.
Yours faithfully,
Hans Jürgen, John, and Torsten