By Raphael Roettgen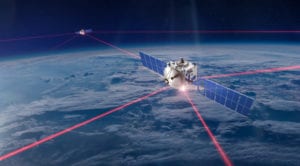 2020 promises to be a big year in space, but not only for the well-known events you keep on hearing about, such as the expected crewed launches from U.S. soil on SpaceX's Crew Dragon capsule and Boeing's Starliner. In the background, thousands of new space entrepreneurs are executing on business plans that take advantage of the tremendous decrease of the costs of accessing space and operating in it. Many of these entrepreneurs have important milestones in 2020.
For starters, 2020 may not only see the launch of highly trained, professional astronauts to orbit, but also of tourists, on suborbital flights on Virgin Galactic's (SPCE:US) SpaceShipTwo and/or Blue Origin's New Shepard. Virgin Galactic alone has 600 people who paid around US$250,000 for the chance to experience a few minutes of weightlessness – roughly the same number of people as the total of astronauts who have been to space so far.
Beyond crewed launches, there are now over a hundred start-ups working on space launch systems to lift satellites or other materials to Earth orbit or beyond. Many of them are focusing on smaller payload sizes – think hundreds of kilograms rather than the many tons that e.g.  SpaceX's or ULA's rockets can lift. Among the launch start-ups that are at a more advanced stage and propose maiden flights of their rockets in 2020 are Firefly Aerospace, which aims to conduct the maiden launch of its Alpha rocket from California's Vandenberg Air Force Base (although the impact of a fire during a rocket test a few days ago on the schedule remains to be seen), and VirginOrbit, which targets the initial flight of its LauncherOne.  The latter will be air-launched from under the wing of a custom Boeing 747, which will take off from the Mojave Air & Space Port, the same location where Virgin Galactic's flights depart. Rocket Lab, another small launcher company, which has already conducted ten successful launches of its Electron rocket, so far shows five launches on its 2020 manifest, with the first one schedule for February 12th. SpinLaunch, which uses an innovative kinetic energy system for launch, may initiate first (non-orbital) test flights in 2020. On the other hand of the rocket size spectrum, SpaceX may take its Starship vehicle to orbit by the end of 2020.
Some of the satellites launched in 2020 will contain innovative components on their maiden flights in space. For example, Californian start-up PhaseFour may see its Maxwell electrical propulsion system for small satellites used in space for the first time, and publicy-listed German company Mynaric (M0Y:GR) targets the first in-flight test of its optical communication links between two satellites.
These types of optical laser links are seen as crucial components of the proposed LEO-based satellite communications constellations. SpaceX may conduct launches of its Starlink satellites as frequently as every two weeks and launch its commercial service in 2020, initially likely limited to the continental United States. Competitor OneWeb may also launch its communications satellites as often as eleven times during thee year.
A fascinating life sciences-related mission for 2020 was recently announced: Australian researcher Joshua Chou found that four different types of cancer cells died in large numbers when subjected to simulated microgravity on Earth. He is now working with German start-up Yuri to repeat the experiment in the 'real' microgravity of the International Space Station.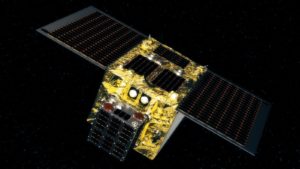 If all these launches make you nervous about the growing problem of space debris clogging up Earth's orbit, you will be happy to hear that 2020 is also supposed to see the ELSA-d demonstration mission of Japanese start-up Astroscale. The company proposes to develop technology that will actively remove space debris.
Many other examples could be mentioned, and I am being hugely unfair to many start-ups by having to omit them in order not to explode the size of this article (if you think your space start-up has a major milestone in 2020 that I may not be aware of, please do feel free to drop me a line). Undoubtedly, we will hear space start-ups' achievements announced throughout the year, including at big industry events such as the Paris Space Week in February and the International Astronautical Congress in Dubai in October.
All of the ventures above, as well as the undoubtedly countless ones still to come, of course, need financing. So, perhaps equally as important, there are several space-dedicated venture capital funds pretending to launch during 2020, two of which alone in Luxembourg, whose government has made the space sector a priority of its economic policy.  It would also not be surprising if the total venture investment in space in 2020 will ultimately significantly outpace 2019, which, by one estimate, has seen US$ 5.8 billion of total investment. We shall also watch closely for any successful exits of space start-ups, something that investors have historically not seen a lot.
Mid-2020, more precisely the opening ceremony of the Tokyo Summer Olympics, may see a fitting celebration of all these entrepreneurial space efforts: Japanese space start-up ALE proposes to conduct an artificial meteor shower.  Its ALE-2 satellite, launched in November 2019, is slated to release hundreds of 1-centimeter spheres which will burn up upon entering the Earth's atmosphere.
The space entrepreneurs' efforts, beyond the glitz of crewed launches, merit our attention: collectively, they will determine whether the space sector will grow from its current size of around $400 billion global revenues to become a trillion-dollar industry, as projected by the likes of Morgan Stanley, UBS and ULA, and whether the final frontier will become the next gold rush.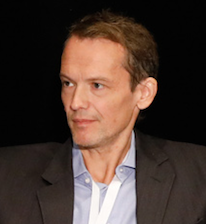 Raphael Roettgen provides financial advice to and invests proprietary capital in space companies as a managing director and founder of E2MC. He also advises institutional investors and governments on space. Previously, Raphael has held senior roles at global investment banks and hedge funds and was also a fintech entrepreneur in Brazil. He holds degrees in finance from Wharton, machine learning from PUC-Rio and space studies from the International Space University, as well as the CFA and FRM charters.