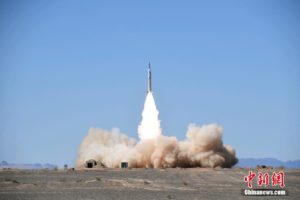 By Blaine Curcio and Tianyi Lan
One could be correct in saying that China has a history of firing rockets into the sky. The earliest evidence of fireworks dates back to the ninth century Tang Dynasty, and over the last thousand-plus years, China has continued to put on some of the world's most brilliant fireworks spectacles.
Over the past several years, though, Chinese companies have been aiming to launch rockets of a somewhat different, and costlier, sort, notably small-medium rockets in China's gradually deregulating launch industry. Here, we will discuss the brutally competitive, hyper fast landscape of Chinese small/medium launchers today, and the plethora of companies duking it out to become "China's SpaceX."
Chinese Launch Industry Overview
Like most of the Chinese space industry, the Chinese launch industry was entirely state-owned as recently as 2014. The major incumbents for launch services in China include the China Academy of Launch Technology (CALT) and the Shanghai Academy of Spaceflight Technology (SAST), both of which are owned by China Aerospace Science and Technology Corporation (CASC), the main state-owned space contractor. While oftentimes listed as having "launched" foreign satellites, China Great Wall Industry Corporation (CGWIC) is not in fact a launch company, but rather a company that re-sells CALT and SAST rockets as part of turnkey packages to foreign customers.
The existing Long March (LM) family of rockets spans a broad variety of payload sizes, and the CASC-owned duopoly of CALT and SAST commands an effective monopoly over any Chinese government launches or projects won by Chinese SOE's (i.e. launching foreign countries / operators' satellites manufactured by China Academy of Space Technology, CAST). However, recent changes in China's space industry, including a partial liberalization allowing for private investment and a push towards more competition, has allowed new players to enter select parts of the market for launch services.
Expace
The most well-funded new launch company in China is Expace, a nominally private company based in Wuhan, Hubei province. The company is nominally private in the sense that despite being funded entirely by state-owned CASIC before 2017, Expace maintains a degree of independence as a separate company. Expace raised nearly U.S.$200 million in funding at a U.S.$700 million valuation, driven at least in part by the fact that Expace has the benefits of being a private company that has significant support from CASIC and implicit government approval. In addition to being the most well-funded new launch company in China, Expace is also the most technologically advanced, having already completed several commercial launches, with the first coming in January 2017.
Expace is believed to have has thus far benefited from significant R&D resources from CASIC, in addition to the critically important political support required to launch rockets in China. The company's Kuaizhou (fast vessel) rocket family aims to be flexible and cost effective, with a stated goal of <U.S.$10,000 per kg to orbit on the company's Kuaizhou-11, a rocket expected to begin launch in mid-2019. Moving forward, Expace is clearly the most well-equipped new launch company in China, with significant financial, R&D, and political resources at its disposal.
Landspace
Landspace is a Beijing-based launch company founded in 2015. The company has taken a rather different approach from most Chinese launch companies, in several aspects. First, Landspace is focused on liquid-fueled rocket engines, while most launch companies have focused on solid-fueled engines. Landspace claims that this makes their rockets more environmentally friendly which is to an extent true, though the real advantages of liquid rockets include the capability to reuse the engines. Second, Landspace has been more aggressive with its timelines, and somewhat more risk-seeking with its development. While several competing launch companies opted to try a suborbital launch before an orbital one, Landspace attempted—and failed—an orbital launch in October 2018, with this seen as a setback, though not an overwhelming one, for the company. The company is now focusing on developing an 80-ton liquid rocket engine, which is believed to be one of the most advanced of any private company in China.
Landspace's total fundraising to this point exceeds RMB 800 million (U.S.$115 million), with much of the funding having been raised for the purpose of developing the TQ-12 engine and Zhuque-2 rocket, aimed for debut in 2020, though this timeframe is seen as highly ambitious. The company's funders include a variety of Chinese VC funds, including China Growth Capital among others.
iSpace
iSpace—also known as Interstellar Space Technologies—had a busy 2018. In addition to announcing over RMB 600 million (U.S.$87 million) in funding, the company also completed two suborbital test launches, and also announced a strategic partnership with Zero Gravity Labs, a Chinese CubeSat manufacturer, for launch services. One of the CubeSats onboard iSpace's September 2018 suborbital launch was in fact a Zero Gravity Labs CubeSat. The company will attempt its first orbital launch in March 2019.
In addition to its successes on the launch pad, iSpace counts some of China's premier venture capital funds as its backers, notably Matrix Partners China and Shunwei Capital. Notably, Shunwei is funded in part by Xiaomi CEO Lei Jun, and has also made investments into Qiansheng Exploration and Galaxy Space, both small satellite companies.
OneSpace
OneSpace has attracted a significant amount of media attention within China, and for good reason. The company has allegedly raised upwards of RMB 800 million (U.S.$115 million), and has been one of the more internationally-focused Chinese launch companies, complete with a relatively active Twitter account (despite Twitter being blocked in Mainland China) and presence at a variety of international aerospace events (i.e. Farnborough).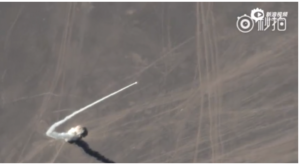 The company completed two successful suborbital test launches of its OS-X rocket in 2018, the first in May, and the second in September. OneSpace's second launch was noteworthy due to the viral video that followed, a stunning clip taken from an earth observation satellite owned by Charming Globe, a Chinese earth observation company (frame at right).
With that said, despite the company's fundraising and initial successes on the launch pad, OneSpace has not been without issues. The company's CEO is noteworthily ambitious in interviews, making claims that the company has found hard to deliver upon. This has led to multiple Chief Technology Officers resigning (and at least one founding their own rocket company).
DeepBlue Space
DeepBlue Space was founded in 2017 with a focus on small liquid launcher development. Despite having been around the tenth private launch company to gain some funding in China, DeepBlue Space has been one of the most efficient newcomers up to this point, having gained comparatively much media attention in 2018, and being expected to test its liquid rocket engine next year.
DeepBlue's early success can be attributed to two factors. First, its founder is the former technical leader of OneSpace, Dr. Liang Huo, giving the company credibility in a very young industry. Second, the company has been savvy in their choice of market, developing a relatively mature form of a liquid engine—one that runs on oxygen-kerosene. This combination has led to the company to receive funding from Shunwei Capital (VC arm of Xiaomi CEO Lei Jun, and an investor in multiple Chinese New Space companies including iSpace and Galaxy Space).
Conclusions
Looking at the Chinese launch market today, two main themes permeate—confidence and competition.
The market has significant confidence, both on the investor side and the company side. Chinese investors have invested over half a billion U.S. dollars into Chinese launch startups in the past 18 months. A "Chinese SpaceX"—a concept unimaginable even five to six years ago—is now not a question of if, but when. The plethora of small satellite companies in China is nurturing a growing market for small/medium launches, and investors in general have been accepting of the inherently larger upfront financial risks involved with small/medium launch companies as compared to, say, a small satellite company. On the company side, Chinese launch companies have been confident to push the limits of their technological capabilities. Landspace suffered a failure on its first orbital test launch in October, then announced over U.S.$40 million in new fundraising six weeks later. There is, for good reason, confidence in the market.
With that said, despite the huge amount of investment into launch in China—and indeed partially because of it—the road ahead may not be easy for all companies. There are currently more than 10 launch companies of various sizes in Beijing, with more in the usual suspects such as Shanghai, and in some less usual ones such as Ningbo, Chengdu, or Jilin. The market has significant potential, but a thinning of the field is certain, with smaller players focusing on specific aspects of the value chain (for example, DeepBlue Space developing engines for iSpace launchers). Most of these companies' founders come from the state-owned sector (i.e. former CASC or CASIC engineers), meaning that there are existing links, and that some of these companies may likewise act as suppliers to CASC and CASIC.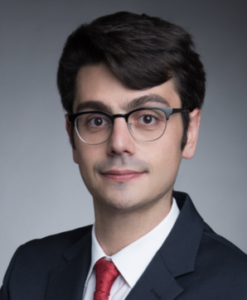 Blaine Curcio is the founder and owner of Orbital Gateway Consulting, a boutique market research and consulting firm focusing on emerging commercial opportunities in space and satellite industry, as well as the Chinese space/satcom market. Blaine is also a senior affiliate consultant for Euroconsult, and is based in Hong Kong. Blaine can be contacted at: [email protected]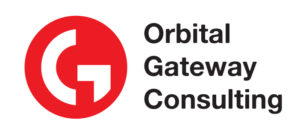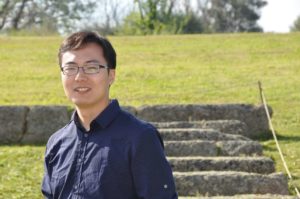 Tianyi Lan is the founder and CEO of Ultimate Blue Nebula Co. Ltd., a space and satellite consulting company. Tianyi is also the CEO of SpaceKey and was formerly an engineer at the China Academy of Space Technology (CAST). Tianyi Lan is based in Beijing. Tianyi can be contacted at: [email protected]