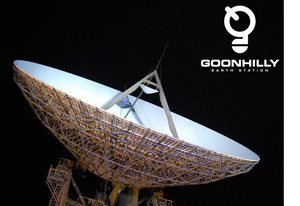 The UK's Goonhilly Earth Station is partnering with Spacebit, a pioneer in space blockchain applications, to provide blockchain solutions for satellite communications, Internet of Things, space exploration, and satellite security. The partnership aims to lower the barrier to entry to access to space communication and application networks.
Blockchain technology can potentially introduce new techniques to accelerate space exploration by creating an ecosystem that fosters access to space data.
This collaboration will result in applications utilising tokenised ground station and spacecraft data, blockchain-based data management, new communications protocols for security and the Internet of Things (IoT), as well as advanced data provenance systems using distributed ledger technology (DLT).
By using Blockchain technology, Goonhilly will be able to create new business models using a decentralised data management system for communicating between the spacecraft and ground stations. The creation, management and easy access to data, whilst maintaining security and a historical record of each data transfer, will accelerate the development of commercial space activities.
"Exploring the new commercial opportunities in space requires new ways of thinking," said Ian Jones, CEO of Goonhilly Earth Station. "Many of the underlying techniques used in blockchain technology have strong parallels in existing secure communication technology. We look forward to working with Spacebit to discover innovative use cases and business models for blockchain-enabled space communications and showing how these might be applied."
"Goonhilly shares our passion for exploration, and a disruptive, entrepreneurial approach to business. Today's partnership is targeted at driving forward new economic models around space communication," said Pavlo Tanasyuk, founder of Spacebit. "We firmly believe space exploration should be available to everyone; blockchain lies at the heart of that ambition and will galvanise the new space economy by laying the building blocks for the automation of space communications and democratising access to space data and satellite communications."