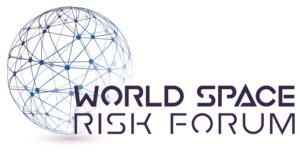 As part of a partnership between SpaceWatch Middle East and the World Space Risk Forum we will occasionally be publishing selected articles and interviews from that organisation. The World Space Risk Forum (WSRF) was set up in 2010 for the global space community to better understand space risks, new technologies, and innovations with the end goal of finding ways to best mitigate risks, allowing space to become a safer place to do business. The flagship event of the WSRF is a conference that is held every two years in Dubai. The upcoming WSRF conference will take place 15th June 2017 in London.
In addition to the conference, the WSRF provides a platform for continual dialogue and its website provides a number of resources to better understand the latest news from the Space risks industry.


Reproduced here is the interview with Stephen Spengler, CEO of Intelsat, publish in the WSRF Newsletter of March 2017.
When Intelsat EpicNG was first announced, one of the driving factors was the view that this technology would expand the existing network services and mobility markets. Now that the Intelsat fleet includes EpicNG class satellites, what types of market expansion have you witnessed, those that were foreseen and unforeseen?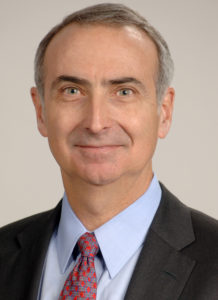 If you go back four years, cruise ship operators were only able to offer passengers limited broadband connectivity via satellite. Generally speaking, the service was expensive and not that robust. With the introduction of our Intelsat EpicNG satellites, the cruise sector has brought some of the biggest commitments in the history of our business. This is because we can deliver much higher rates of throughput, enabling a passenger Internet experience that was not possible before. At the right cost per bit, we have enabled a new business model. Passengers are willing to pay for an Internet experience on par with that in their homes and businesses. This has supported a dramatic business expansion for our maritime service providers.
The mobility sector continues to generate new applications, and we can now offer high performing satellite services that support these applications with better economics and simplified access.
The connected car wasn't more than an idea until recently—I will admit that wasn't at the core of our vision for Intelsat EpicNG when we started design of these satellites several years ago. But with the higher performance of Intelsat EpicNG and the new antenna development that we support, we now envision a very robust new market. Antennas from Kymeta, an Intelsat partner, are designed for vehicles – cars, buses, trucks – anything that moves. We see new service models that will serve manufacturers and benefit consumers. This will change the way we think about cars.
This is what we mean when we talk about the three elements necessary to unlock new business: higher performing satellites, better economics, and simplified access. Combined, they will allow us to unlock larger and faster growing applications.
Last year, Intelsat announced a transformation from a global satellite operator to a globalized network service provider. What have been some of the major challenges in this transition in terms of changing the operational culture of the company, working with new terrestrial partners and/or addressing customer perceptions/experience?
As you know, Intelsat as a company has been global virtually from its inception. We adopted the "Globalized Network" branding to emphasize that in the new telecom landscape, the end users of our services are operating in a globalized environment. These individuals or organizations, regardless of where they are on the planet, have immediate access to information and content regardless of where this information resides or is originated. Our global network and services globalizes their experience, thus the Globalized Network.
Many of our customers, especially those in the mobility, enterprise, government and media space, operate on a global basis every day. We wanted to emphasize our ability to support them wherever they need to do business and allow them to reach end-users with a consistent and reliable high- performance global network made up of our satellites, our ground stations, and our robust terrestrial fiber infrastructure and most importantly our highly reliable services.
As for the operational culture of our company, people who come to work at Intelsat know from day one that we are a global company with our colleagues, customers and partners all over the world. That has not changed.
The Trump administration's space policy has a strong direction towards privatization of space activities to encourage competitiveness and entrepreneurship across the industry. What type of impact (net positive/negative) do you think this will have on a globalized network provider and which particular segment(s) do you think have the most to gain?
We already have a very competitive commercial satellite industry, one that the U.S. and other governments rely on for global and regional operations. A lot of the new push toward commercialization of space activities focuses on the launch sector of the industry. As a satellite operator, we are very much in favor of innovation in the launch side of the business. We like to have as many launch options as possible, especially for dependable scheduling for satellite launches, and of course continued quality. Competitiveness and entrepreneurship are key. It is especially important in the space industry where innovation is robust. We are pleased to see so much interest now in developing new satellite constellations in low-earth orbit and in designing and building new launch systems. As you know, on February 28 we announced a conditional combination with OneWeb. We will continue to fully integrate the OneWeb LEO satellites with Intelsat EpicNG to provide continuous broadband service anywhere on the globe. This will advance both of our business plans as we seek to connect the four billion citizens in our world that lack access to broadband services.
Since announcing the partnership with Kymeta to create secure and ubiquitous Ku-band connectivity for the passenger vehicle market, the company now appears to be near ready to enter the commercial market this year. What are some of the unique and innovative applications that this technology will bring as this new market develops?
One of most compelling applications that Kymeta's antennas will enable for the passenger car market is the ability to broadcast software and firmware updates. Under-the-hood computers increasingly are vital to the operation of today's motor vehicles. At the same time, many auto recalls require simple software updates to resolve a problem. One auto manufacturer recently reported that they spent $6 billion on auto recalls in 2015 alone.
If massive software updates via satellite could save even a fraction of that, it would mean more profitable manufacturers and happier consumers. This is one area where our traditional wide beam satellites, which complement the spot beams on the Intelsat EpicNG platform, will have an advantage. The ability to broadcast over a wide area is where we will derive the most economic benefit, and the ubiquity of our global fleet makes the software updates much easier for the manufacturer to implement.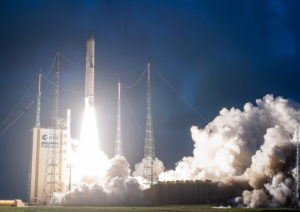 What is your view of the in-space servicing market in general and the recent NASA awards to SSL? How is Intelsat's relationship with Orbital ATK progressing on commercial in-space servicing and repair and when is the expected launch?
We are very much in support of in-orbit satellite servicing and have encouraged the development of this technology for much of the last decade. Back in 2011, we partnered with MDA to try to get the industry interested in satellite servicing and refueling, but the idea was not entirely popular back then. In-orbit service has many advantages for the industry. New spacecraft could be launched with less fuel on board, allowing for higher payload masses. Carrying less propellant would permit use of smaller launch vehicles or more shared launches on large rockets. With in-orbit refueling, operators could continue to use older spacecraft with operable payloads. Insurance payouts would be reduced for losses resulting from missions where spacecraft couldn't reach their orbital locations without assistance from a service vehicle. We think using the mission extension vehicle (MEV) being developed by Orbital ATK to refuel satellites is essential to drive improved returns on our global fleet. Under our agreement with the company, the MEV should be ready for service in 2018. We have identified the spacecraft and will use the MEV for the first mission. This may not be appropriate for every orbital location, but depending on the satellite, this technology can be incredibly useful and provide continuity of service to our customers.
Can you discuss the debt management progress at Intelsat and whether further debt restructurings will be required?
We recently announced that we will launch a liability management exercise as part of our announced conditional combination with OneWeb, which also contemplates a $1.7 billion equity investment by SoftBank. I'm unable to comment further at this time.
Republished with permission at: https://spacewatch.global/2017/04/spacewatchme-interviews-stephen-spengler-of-intelsat/