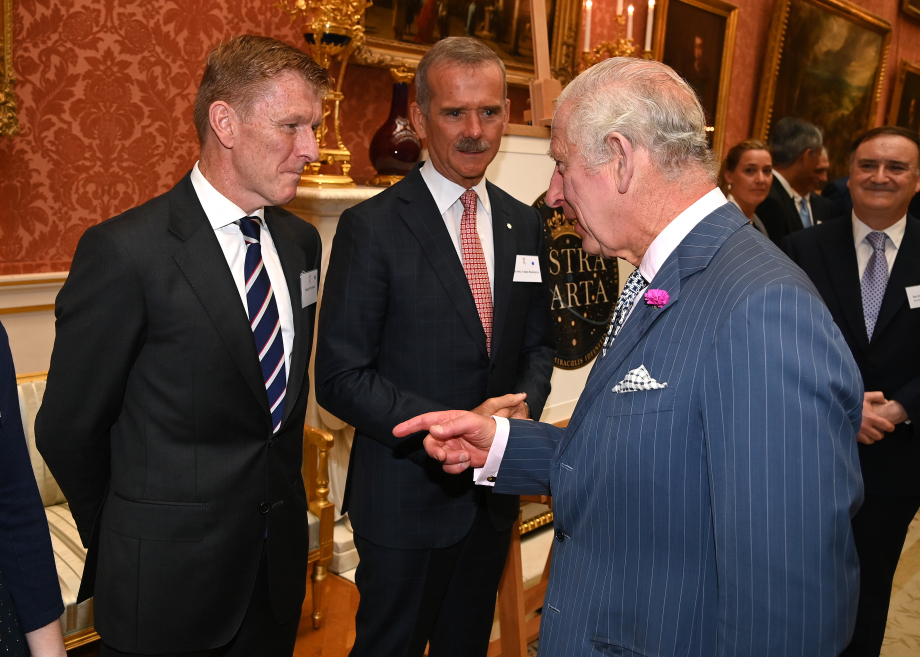 London, 29 June 2023.- The King has unveiled the Astra Carta seal to mark the launch of the Sustainable Markets Initiative's Astra Carta framework. The Astra Carta seal was revealed during a Space Sustainability Event at Buckingham Palace in front of astronauts, business leaders, environmentalists, and scientists. The seal was designed by Sir Jony Ive, former Apple designer.
In 2022, The King announced an ambition for his Sustainable Markets Initiative to create an 'Astra Carta' to act as a framework to inspire sustainability across the space industry. 
The Astra Carta aims to accelerate sustainable practices across the global space industry and to place a focus on sustainability at the core of space activity. It also recognises the unique role that space can play in creating a more sustainable future on Earth and the need for the space industry to consider environmental and sustainability impacts beyond our planet. 
The event was preceded by a Space Sustainability Symposium at the Royal Society, hosted by the Minister of State for Science, Innovation and Technology, George Freeman.
During the Reception at Buckingham Palace, The King met guests including astronauts Major Tim Peake; Dr Meganne Christian; Rosemary Coogan; John McFall, a former GB paralympian; and astrophysicist Sir Brian May.
Ahead of the unveiling, Colonel Chris Hadfield, former astronaut and Commander of the International Space Station, addressed guests in the room.
Across five decades the King has championed action for a sustainable future. He believes that everyone has a role to play in tackling even the most complex sustainability challenges facing our world.