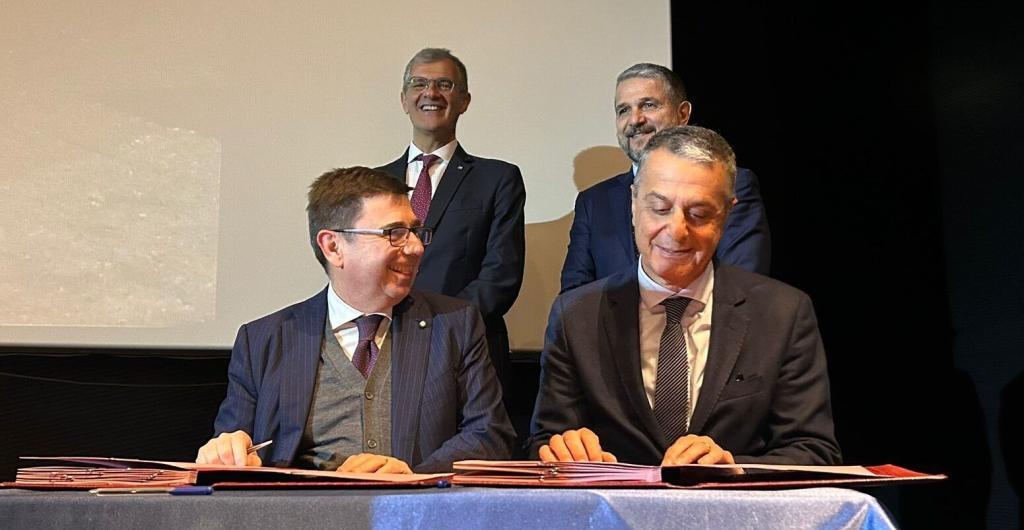 Ibadan, 4 May 2023. – Thales Alenia Space has won a contract from the Italian space agency (ASI) to develop the Space Factory 4.0 program in the Italian National Recovery and Resilience Plan (PNRR) frame. Thales Alenia Space is leading a consortium, including Argotec, CIRA, and Sitael, to develop an interconnected system with facilities across Italy, set to start operations by 2026.
As the lead company, Thales Alenia Space will consolidate the country's expertise in designing, producing, and testing satellite components. Furthermore, the consortium will call on advanced automation and digitalization to build advanced satellites, particularly in the micro and small satellite segments, including the Platino and NIMBUS families.
The "Space Factory" will offer the specific means and tools to produce advanced satellites in a wide range, from large infrastructures weighing hundreds of kilograms to satellites down to a few dozen kilograms. Additionally, the Space Factory 4.0 facilities will be in Piedmont (Argotec), Lazio (Thales Alenia Space), Campania (CIRA), Apulia, and Tuscany (Sitael) regions of Italy. It will also interconnect with the entire supply chain, including startups and research centers – creating an advanced production hub for domestic, European, and international space programs.
Speaking on the contract, Massimo Claudio Comparini, Thales Alenia Space Deputy CEO and Thales Alenia Space Italia CEO, said, "Italy is one of the few countries in the world to offer capabilities in all the segments of the space domain. In recent years, the country has undertaken growing investments to boost innovation potential and its industrial power further, as shown by the Space Factory initiative. It will deploy state-of-art digital and automated processes to support the high production rates needed for today's and future constellations and mega-constellations while reducing time to market."