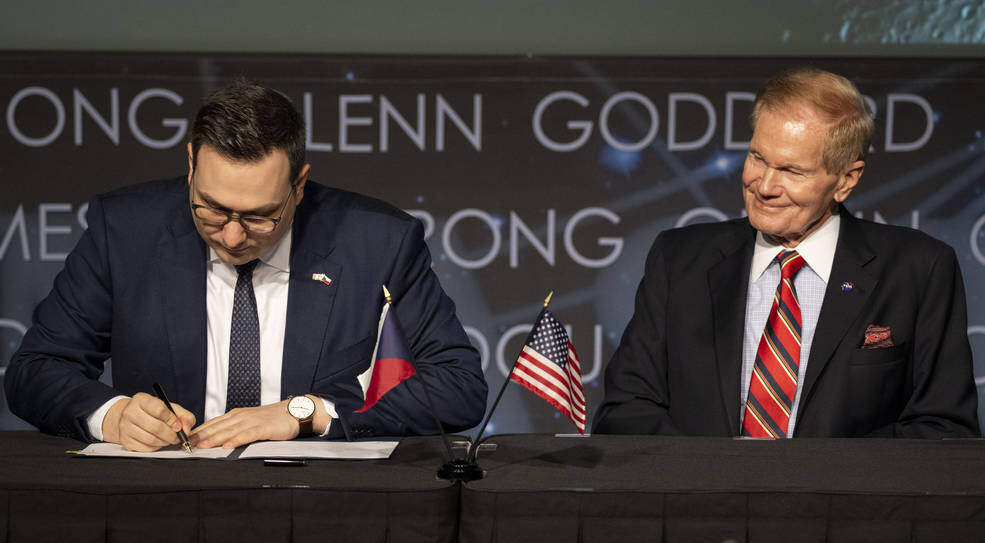 Ibadan, 4 May 2023. – The Czech Republic has signed the Artemis, becoming the 24th country to sign the Accords, during a ceremony at NASA Headquarters in Washington. NASA Administrator Bill Nelson participated in the signing ceremony for the agency, and Foreign Minister Jan Lipavský signed the Artemis Accords on behalf of the Czech Republic.
Speaking at the signing, NASA Administrator Bill Nelson said, "We are living through a golden age of exploration. Gone are the days of one nation exploring the cosmos alone. The NASA Administrator also added, "Along with our fellow Artemis Accords signatories, the United States and the Czech Republic are setting a standard for 21st-century exploration and use of space. As we explore together, we will explore peacefully, safely, and transparently."
Likewise, Foreign Minister Jan Lipavský said, "I see it as a historic signature. We are joining our like-minded partners in advancing peaceful, cooperative, and sustainable exploration of space. Czechia's space ecosystem has a lot to offer." The Foreign Minister also added, "We believe that this signature will kick-start the development of institutional and industrial cooperation within the Artemis community, as well as directly between Czechia and the U.S., in the field of space activities."
NASA, in coordination with the U.S. Department of State, established the Artemis Accords in 2020 along with the other eight original signatories. Furthermore, the Accords reinforce and implement the 1967 Outer Space Treaty. They also reinforce the commitment of the United States and partner nations to the Registration Convention and the Rescue and Return Agreement.