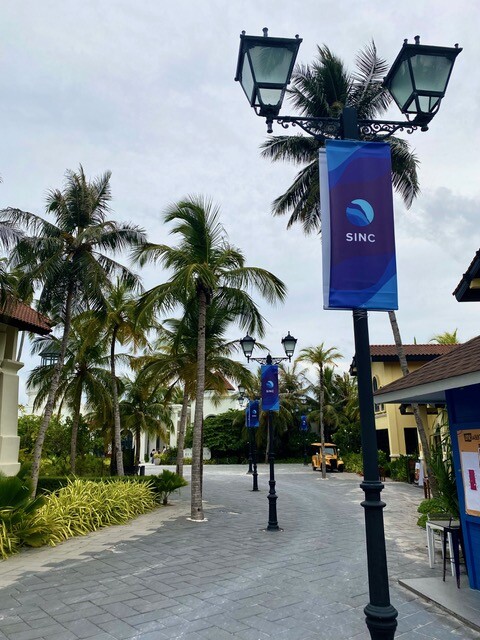 Ibadan, 15 May 2023. – The Maldives Space Research Organisation (MSRO) is working with the United Nations Children's Fund (UNICEF) to empower young people to take climate action. Within the collaboration, Maldivian young professionals and students received the opportunity to attend the Maldives' first space conference, the Space for Island Nations Conference (SINC), which took place from 2-4 May at Crossroads Maldives.
UNICEF expressed their enthusiasm to explore the opportunities for engaging young people around MSRO's focus on climate action. This holds especially true for Aisha Niyaz, Director of Climate Resilience at MSRO, who had previously worked as a consultant for UNICEF. The Agency believes in empowering a climate-smart youth cohort to take action for their country and sees SINC as an opportunity to engage the next generation as the Maldives strive for climate-resilient development.
As part of joint efforts with MSRO, as a first step, UNICEF enabled the participation of 40 youth delegates in SINC 2023. MSRO will also continue to engage with UNICEF on their upcoming initiatives to keep the youth engaged, empowered, and interested. Additionally, there is potential for MSRO to enter a partnership for the second iteration of imaGEN, a UNICEF Venture providing access to entrepreneurial skill-building opportunities for young professionals as well as enabling them to be meaningfully engaged in the pre-COP28 process.
"We are glad to be working together with UNICEF," said Ahmed Niyaz, Co-founder of MSRO. "This collaboration will allow us to inspire and enable young youth to take ownership of their future and create a more sustainable world for generations to come."