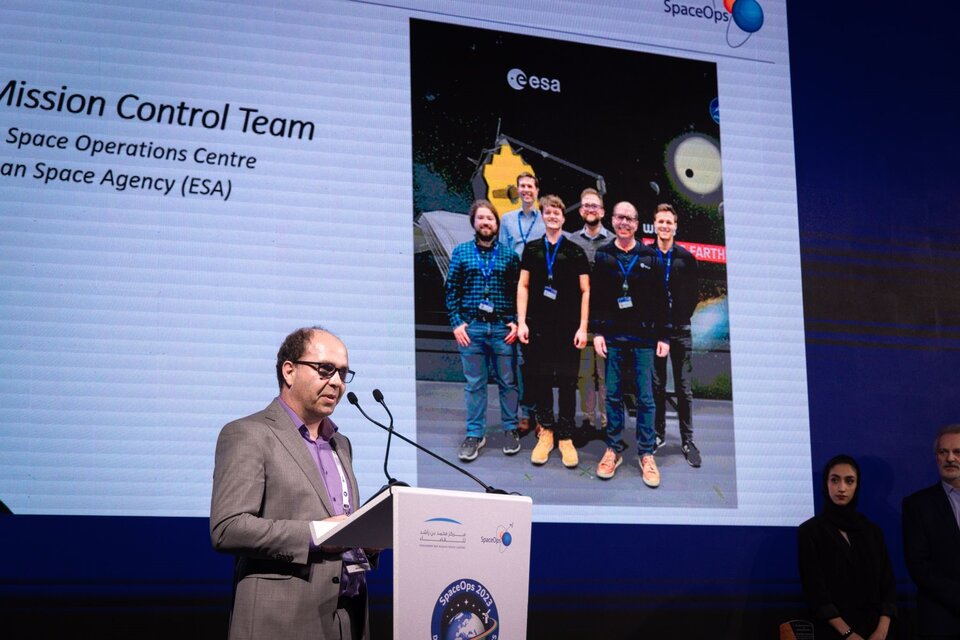 Ibadan, 3 April 2023. –The OPS-SAT Mission Control Team has received its trophy after winning the 2023 International SpaceOps Award for Outstanding Achievement. The Award recognizes the team's outstanding Achievement in creating and operating the world's first mission dedicated to improving space operations by allowing rapid experimentation of mission-critical processes in an open, flying laboratory. It is the first time an ESA-only operating mission has won the Award since its inception in 2006.
The Award typically goes to those who have demonstrated an outstanding effort in overcoming significant space operations challenges. Furthermore, it recognizes those teams whose exceptional contributions were critical to the success of one or more space missions. This includes the anomalous recovery, crew rescue, or saving of a space mission, the development of a new paradigm that significantly affects the performance of a space mission or the space operations field, and the instrumental advancement in significantly reducing the cost of space operations.
David Evans, accepting the Award on behalf of the team, said, "many thanks to the Awards Committee for choosing us and ESA management for proposing us because we are not a classic mission or obvious choice." "It is about creating a safe space in orbit for doing everything you would love to do on your own satellite, but you would never get permission," Evans continued.
The Award is given only once, every two years, to a maximum of two recipients. As a result, OPS-SAT shared center stage with JPL's Ingenuity mission – awarded for successfully flying a helicopter on Mars. Similarly, a joint ESA/NASA team won the 2008 SpaceOps award for their dedicated, continuing contribution to the Ulysses mission.