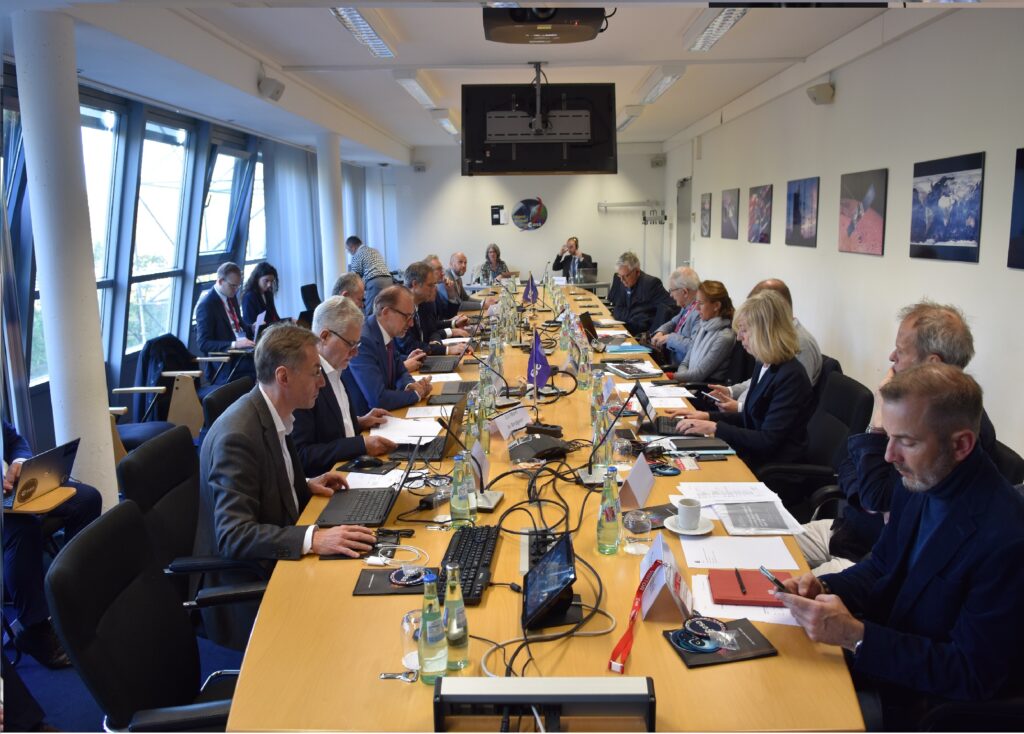 The Report of the High-Level Group on Human and Robotic Space Exploration for Europe (HLAG, download here) was presented at ESA Council on 22 March 2023 and rolled out at a press conference the day after. It raised high interest in the media since then. But what is behind it, and how to read and assess its messages? Torsten Kriening had the opportunity to interview Kai-Uwe Schrogl, Special Advisor for Political Affairs in the European Space Agency (ESA) and project manager for the HLAG. They talked about what makes the results of the meeting so special, and what Europe's future ambitions in space exploration are.
Torsten Kriening: Why should we read the Report "Revolution Space"?
Kai-Uwe Schrogl: You should read it if you want to get an inspirational view from outside the space community. I say inspirational, because the HLAG also surprises us space people with fantastic encouragement and amazing expectations. The Group tells us that we can, through human and robotic space exploration, not only transform the space sector but also our society. This is bold and exciting. I must admit, we have not dared to be so outspoken ourselves.
TK: What bold and exciting results did the HLAG present?
KUS: The HLAG asked ESA to close the only capability gap we still have. While we master all space activities, we are not yet autonomous in the field of human spaceflight and exploration. We even deliberately abstained from going autonomous in the 1990s and again in the 2000s. 'Close this gap!' is the key message of the HLAG Report. Equally important is this message: do this in completely new ways regarding distinctive international relations, transformative procurement, and rigorous sustainability. We should not simply catch up with what has been done before. We should surpass what has been done and come up with new use cases and applications. In this space revolution we want as users – and even more as funding partners- a broader spectrum of industrial sectors (energy, mobility, logistics etc.).
TK: What impact will the outcome of the HLAG have?
KUS: You see the impact already. The Report will spark debate, which goes far beyond a discussion on a program or a project. The HLAG itself called it "More than a space program". When ESA's Director General Josef Aschbacher launched a call to reconsider Europe's role in human exploration, it was regarded as risky to do so given the financial and political crises and also the Russian war of aggression against Ukraine. But it turned out to be exactly the right and courageous move to inspire Europe, to create empathy, and even euphoria for the future.
TK: Why did you turn to persons from outside the space sector to compose the HLAG? Does it have to do with this broader impact you just mentioned?
KUS: Yes, indeed. None of the HLAG members has a dedicated space background. Some have links but they all represent societal areas, which together form an outstanding insight into what Europe is, where it stands, and what it needs. So many elements are represented in this group: politics, security strategy, economics, communications, education, science, and exploration on Earth. You cannot expect a larger comprehensiveness, also in regional and gender balance.
TK: Can you tell us something about the interactions of these different groups?
KUS: We organized three meetings in ESA, which provided the group members with an impression of what we are doing and how. We also brought in external experts in the form of hearings, where we provided the HLAG with perspectives ranging from US views, via European start-up practices to the young generation's expectations. HLAG quickly became a team, immerging in the topic of human and robotic space exploration but immediately translating it into this "More than a space programme" approach, which I already mentioned twice since it is of such fundamental importance. While the first two meetings provided room for learning and exchanging, the third meeting was fully in the hands of HLAG reaching its results in form of messages and recommendations. I never experienced such a coherent approach and result from such a diverse group. This also speaks for the depth and validity of the results leading to the call for autonomous human and robotic space exploration for Europe.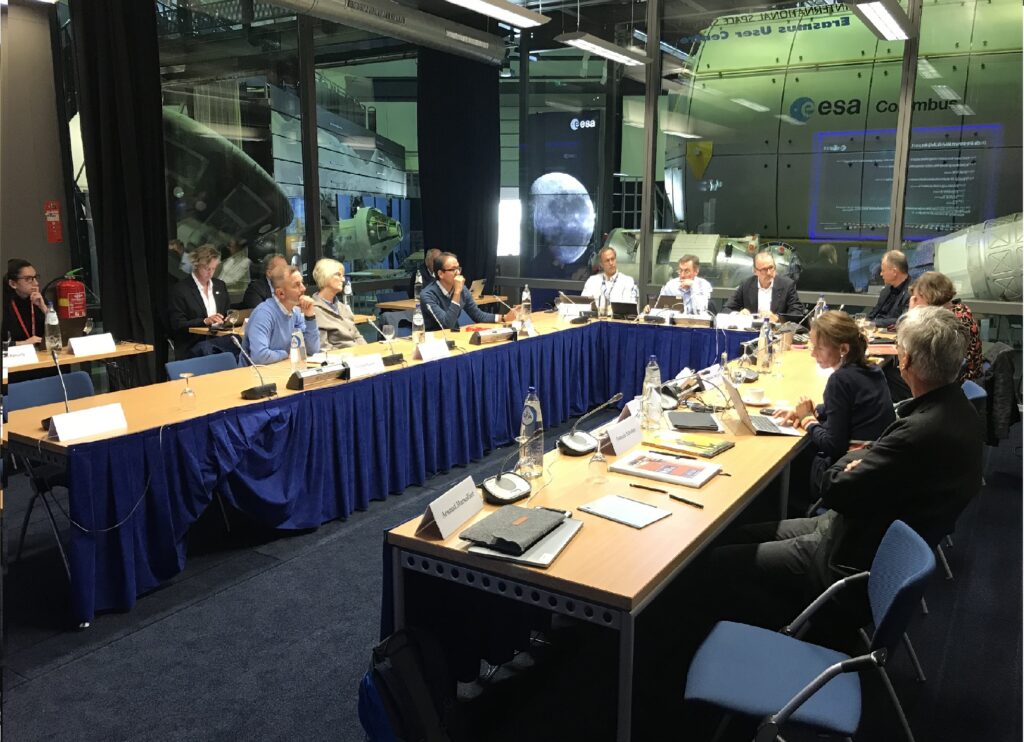 TK: What were the most startling findings and results of this group?
KUS: There were numerous signals, which you will not get from inside the space sector. The first is that we are not bold enough. This might surprise, but in particular the members of HLAG with broad economic backgrounds told us that compared with other sectors, we have rather small budgetary requests but immense societal, economic, and political impact. The second signal was, and it came from the politicians in the group, that we are not clearly communicating the cost of inaction. This also relates to economic, political as well as societal opportunities, which will be missed and lost, and about which politicians will not want to be reminded of in the future. The last is that we should take the project of autonomy in human and robotic space exploration to radically change the way we are operating and that we shall embrace and lead this transformation and extend it much further and broader.
TK: Can Europe afford what the HLAG proposes?
 KUS: The HLAG told us to request one-fourth to one-third on top of our budget for achieving autonomy in human and robotic space exploration for Europe. They regard this as adequate in perspective of the multitude of benefits, which come with it. And this is not only return or spin-off, but also – what was at length discussed – the concept of "public value", a manifold contribution to society.  In ESA, we have already been working in parallel on what we call a "mirror paper" to present to our delegations, how the recommendations of the HLAG can be implemented.
 TK: Have you already had reactions from other countries, in particular the U.S.?
 KUS: Yes, from the U.S. but also other partners such as Canada and Japan. As the Report makes clear, European autonomy will not mean building a European fortress. On the one hand, we remain partners in ISS and Gateway, but on the other hand, we want the become a more mature partner through autonomous capabilities with the US and additionally open up cooperation opportunities with other world regions such as Africa, Asia, and Latin America. In science and applications, this is already well established and the HLAG advises us to extend this and also to learn and benefit from the talent and vision in these regions. The HLAG also reminds us that outer space is a global common and that Europe has a long tradition as a normative and principled actor in outer space leading the respect for a rule-based order and peaceful, responsible behavior in outer space.
TK: What will be next for ESA's space exploration initiatives?
KUS: When we presented the HLAG Report to our Council in the third week of March we had positive feedback. It will now proceed to be communicated to the key actors in our Member States. The HLAG members are enthusiastic to support this actively. We aim to receive a boost for the initiative to establish autonomy in human and robotic exploration for Europe at an ESA Council as part of the Space Summit, which will be held in Seville in the first week of November this year.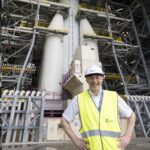 Kai-Uwe Schrogl is the Special Advisor for Political Affairs at the European Space Agency ESA. He has been the project manager for the High-level Advisory Group on Human and Robotic Space Exploration for Europe (HLAG).