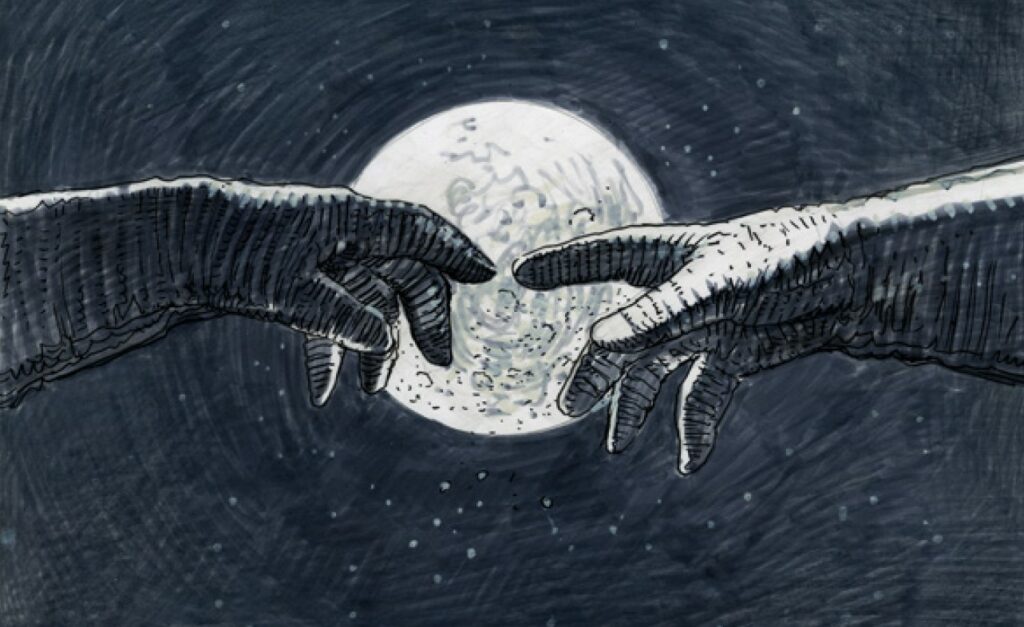 Ibadan, 24 March 2023.- In a bid for Europe, through the European Space Agency (ESA), to significantly increase its autonomy in human and robotic space exploration, a 12-person High-Level Advisory Group (HLAG) has presented an independent report on the state of European space exploration to the 315th session of the ESA Council at ESA Headquarters in Paris on 23 March 2023. The HLAG, which includes leaders across industry, Government, academia and civil society, came about in the summer of 2022 at the request of ESA's Council.
The Report, available here, focuses on Europe's current role and position in the global space industry amid the soaring importance of space as an industry and as a means to improve the livelihood of Europeans. While current estimates of the global space economy stand between €350 – 450 billion, independent forecasts predict its value to reach €1 trillion before 2040. As a result, the HLAG suggests that Europe should develop global partnerships in space with significant geopolitical and economic benefits for its economy and people.
Furthermore, Europe did not invest in leadership and autonomy in human space exploration, instead pursuing collaboration as a junior partner with NASA and Russia. Despite the proven successes of this approach, the report notes that current geopolitical circumstances have necessitated a shift in objective. The status quo would see Europe's space exploration timeline increasingly reliant on other entities. As a result, the task of the decade is Europe's prompt development of autonomous space capabilities.
In light of Europe's need to re-position itself, the report emphasizes some of the benefits of European autonomy in space exploration. One of the primary benefits of space autonomy is peace, security and cooperation in protecting Europe and its values. The most recent example of this benefit came in the Russia-Ukraine conflict, as it is the first time that space-based capabilities have significantly changed the balance of the conflict. Essentially, Europe as an actor with an autonomous space presence, will be in a better position in future governance discussions to protect its values beyond Planet Earth.
The Advisory Group also notes economic prosperity as a benefit of space autonomy. It emphasizes, however, how the precondition to reach such benefits is that Europe must substantially increase investment in space and space exploration. Europe must also counter the current talent shortage and brain-drain it faces by developing a roadmap offering a tangible avenue for European companies to prosper and compete in an innovation-driven ecosystem.
Overall, the Report is a much-needed infusion of positive energy to the European ecosystem. The HLAG group believes that space can play a transformative role in European society, and Europe can unlock its talent and reverse the brain drain by attracting the best and brightest from outside of Europe. As an offshoot, it admonishes that Europeans should be empowered to design, drive and deliver Europe's next milestone in space exploration. This is because responsibility, a sense of ownership and a can-do approach will attract young people to pursue careers in STEM.
In achieving what is necessary for space autonomy, HLAG recommends a commercially-oriented procurement policy. As such, while the public sector, through space agencies like ESA, defines the requirements for large-scale infrastructure or missions, it shall encourage the private sector to propose the most innovative and cost-efficient solution. Furthermore, in a "more than a space program" agenda, it is necessary that Europe expands its space cooperation strategy and reaches stakeholders beyond space and technical fields, as space already influences diverse sectors.
In addition, Europe shall need to build a framework that kindles real competition between European companies and aggressively fosters the emergence of new actors to deeply transform its processes. This is because Europe's space autonomy ambition may be difficult to achieve if it does not overhaul its approach and processes. In combination with other strategies, the overhaul must include private sector co-investment, new innovative financing structures, institutional challenge-based or service-based procurement, alleviating procurement constraints, and optimization of public-private financing models to stimulate private investment and industrial competitiveness.
Welcoming the report, ESA Director General Josef Aschbacher commented, "Europe is a technology leader in many domains, from ground transportation to clean energy production and from chip manufacturing to the circular economy. We lead in the space domain, too, except for human spaceflight, where we have been relying on international partners. We mustn't let access to space be an area that escapes European expertise and leadership. The Revolution Space report is a wake-up call for European leaders to act now and not miss this opportunity. ESA has the expertise and ambition. Together with our innovative industry, ESA can make it happen."
For more information regarding the Report and its recommendation, check out our interview discussion about Europe's Mission for Space Exploration workshop with Torsten Kriening and Kai Uwe Schogel.