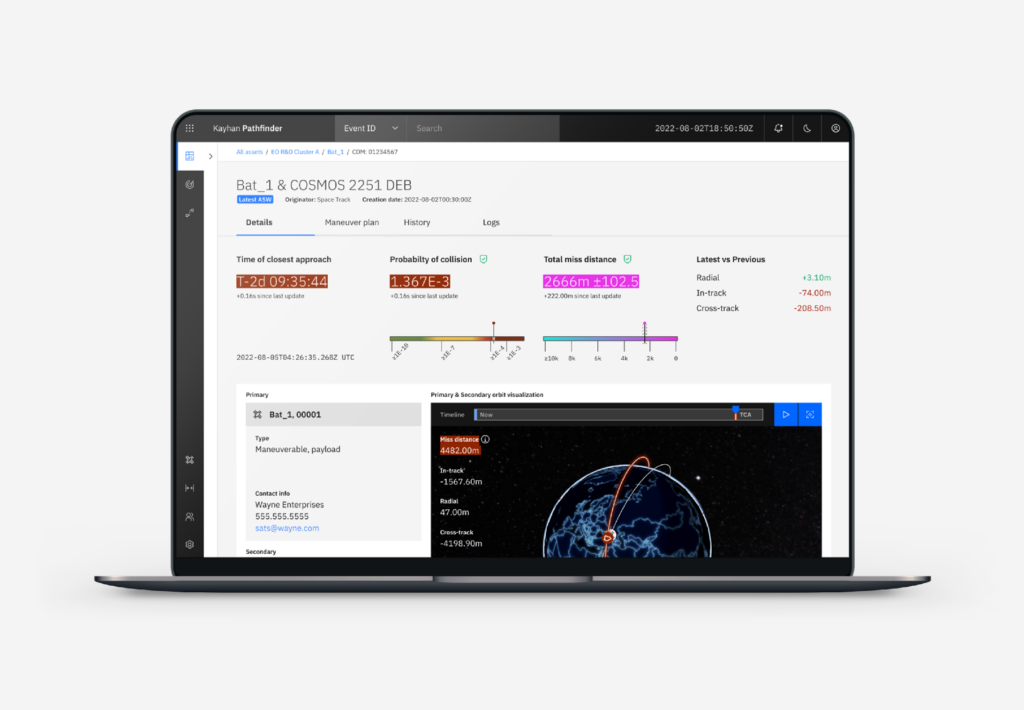 London, 15 March 2023.- Kayhan Space, an American space technology company, announced on the 14th of March the release of its flagship Pathfinder™ space traffic management platform. Pathfinder aims to help operators autonomously coordinate to avoid collisions and optimise safe space operations. 
This is a software-as-a-service (SaaS) providing end-to-end operational services for conjunction risk assessment, optimised manoeuvre planning, seamless operator coordination and manoeuvre verification in a single unified system. The latest release of Pathfinder 2.0 adds a decision-making framework developed by Kayhan Space, built around the concept of Coordinated Optimal Avoidance Manoeuvres (COAMs). This is where two satellite operators using the platform can pre-coordinate their preferences for rule-based decision criteria before conjunction events arise. The final goal is to boost space safety and save time and resources.
"Pathfinder 2.0 is a major step toward tackling the increasing threats to satellites and the critical services they enable by taking human errors out of the mix," explained Araz Feyzi, Kayhan Space Co-Founder and CTO. "We see a critical and urgent need to have all operators on the same page at all times regarding the projected trajectories of their assets, as well as their intended risk mitigation actions."
Launched publicly in Summer 2022, Pathfinder is used today by nearly 20 constellation owner-operators navigating more than 500 satellites through congested orbits in space. Pathfinder as a space traffic management platform is a scalable and autonomous solution that uses and collates space object data from various sources alongside leveraging orbit prediction algorithms to determine upcoming conjunction events.