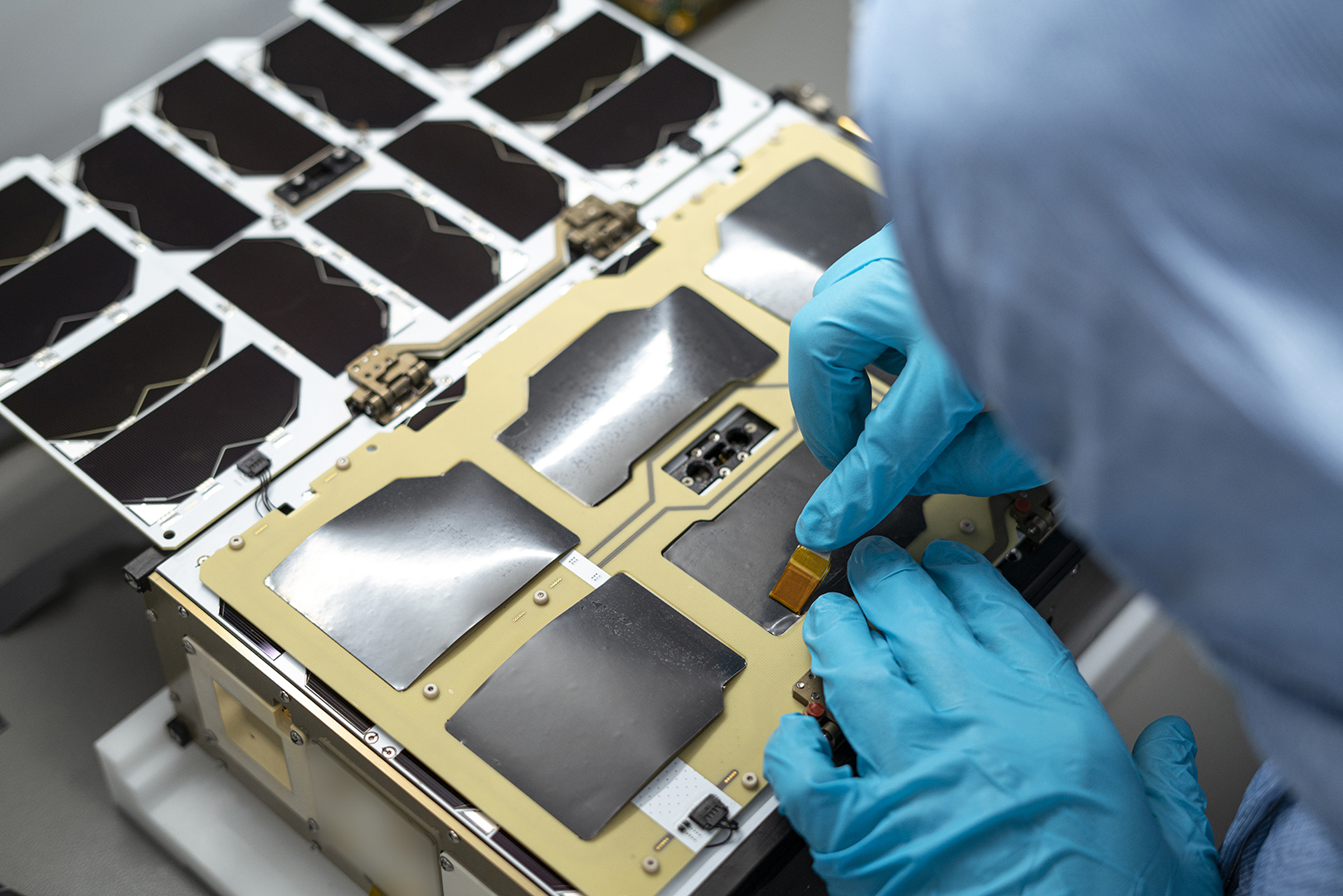 Ibadan, 15 March 2023. – Smallsat mission integrator and bus manufacturer Kongsberg NanoAvionics has received an order for three further satellites from 5G telecoms operator OQ Technology. As a result, these satellites will join OQ Technology's existing constellation, helping the company with its ambitions of turning becoming the largest 5G NB-IoT (narrowband Internet of things) satellite operator globally.
As part of the agreement, OQ Technology will provide the 5G payload, the cell tower stack, which it developed in-house, and will take care of launch, satellite operations, spectrum licensing, service, and market access.
Omar Qaise, founder and CEO of OQ Technology, said: "These three nanosatellites will allow us to grow our constellation, expand our global coverage, and enter new markets. In addition to pioneering the 5G NB-IoT technology, it is through partners like NanoAvionics that we are years ahead of the competition in the 5G IoT non-terrestrial networks market."
Likewise, Vytenis J. Buzas, founder and CEO of NanoAvionics, said: "This latest contract is a testament to the great working relationship we have built with OQ Technology over the last few years. Our level of standardization, automation, and experience with communications mission permits us to supply customers like OQ technology in an efficient manner."
This contract makes it NanoAvionics's fourth contract with OQ Technology, having previously supplied Tiger-2, Tiger-3, and MACSAT missions. Through the collaboration with NanoAvionics, OQ launched Tiger-2 in 2021, which provided 5G coverage for IoT devices based on NB-IoT and a first expansion of their services with Tiger-3 in 2022.