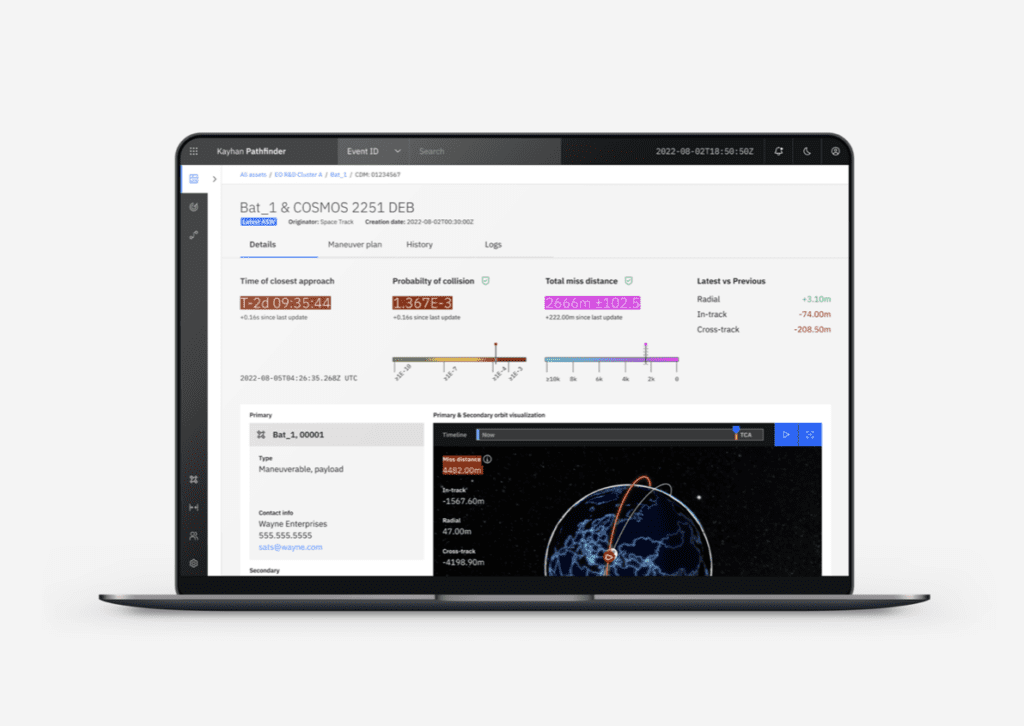 Edinburgh / Lafayette, Colorado / Bremen, 15 November 2022. – Spaceflight safety software-as-a-service provider Kayhan Space, and spacecraft electric propulsion systems provider Morpheus Space, entered into a strategic partnership to offer satellite operators and missions a mobility-as-a-service collision avoidance solution, Kayhan said.
Under the agreement, Kayhan's Pathfinder spaceflight safety software will be integrated with Morpheus' in-space mobility systems. The partnership aims to lower the "risk and cost barriers to safe space operations," Morpheus said. The new on-demand and subscription-based mobility solution will make smart maneuverability and collision avoidance capabilities simple and seamless to use.
The new propulsion service will provide satellite operators with in-space mobility accompanied by real-time conjunction alerts for collision avoidance. Operators will therefore be able to utilize a seamless interface to purchase Delta-V fuel and complete Kayhan-recommended orbit-raising or station-keeping maneuvers, the company said.