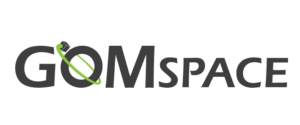 London, 10/02/2023 – GomSpace A/S requested disbursement of the first tranche (tranche A) of 5 million Euros under the existing credit facility with the European Investment Bank (EIB). Disbursement is expected in the coming weeks if certain conditions are met. This includes the delivery of warrants to the EIB entitling to subscription of 1,650,783 new shares in the Company.
The board of directors of the Company will issue 3,301,566 warrants with support from the authorisation granted by the annual meeting in 2022. This will facilitate the potential delivery of additional warrants if additional disbursement of tranches under the credit facility is requested.
The EIB will not pay any consideration for the warrants, and each warrant will entitle to subscription of one new share in the Company against payment of a subscription price corresponding to the quotient value of the Company's shares (currently SEK 0.07). The warrants are exercisable until up to and including 31 December 2039. 
The terms and conditions for the warrants include anti-dilution protection in respect of issuances of new shares, warrants and/or convertible debentures with deviation from the shareholders' preferential rights. 
If all the conditions are met tranche A will have a maturity date of five years, with no amortizations until maturity. The interest rate p.a. is ten percent. The loan will benefit from guarantees provided by certain material group companies, including the Company.