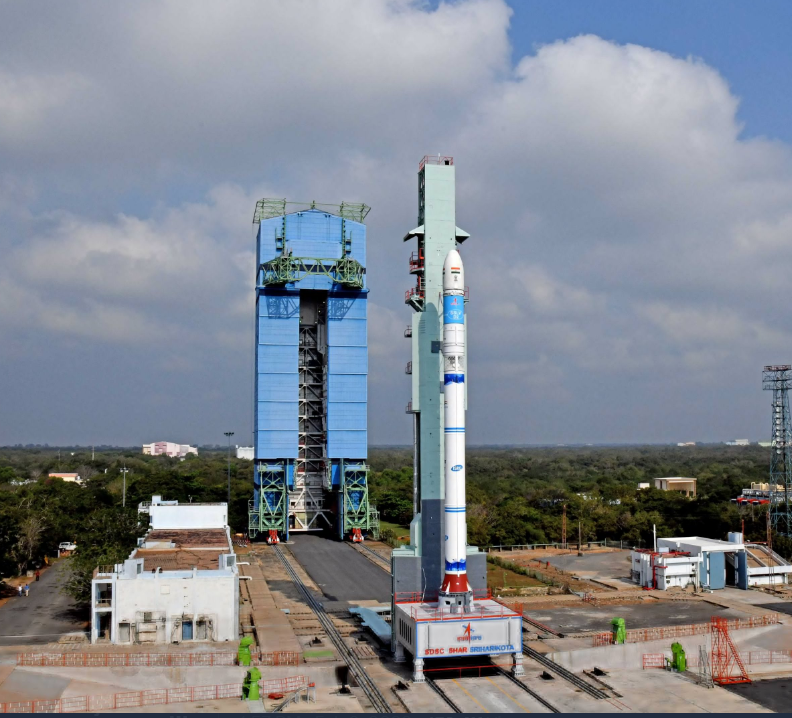 Ibadan, 10 February 2023. – The Indian Space Research Organization (ISRO) has successfully launched the second developmental flight of the Small Satellite Launch Vehicle (SSLV-D2) today, February 10, 2023, at 09:18 hours IST from the first launch pad at SDSC SHAR, Sriharikota. The SSLV-D2 mission aims to inject EOS-07, Janus-1, and AzaadiSAT-2 satellites into a 450 km circular orbit in its 15-minute flight.
According to ISRO Chairman Sedharare Somanath, "SSLV had its maiden flight SSLV-D1, and we had a narrow miss of placing the satellite in orbit because of a shortfall in velocity. I'm happy to report that we have analyzed the problems faced in SSLV D1 – identified the corrective actions, and implemented them. We went through a lot of studies to ensure that the vehicle will become successful this time."
SSLV can launch up to 500 kg satellites to Low Earth Orbits on a 'launch-on-demand' basis. As a result, it provides low-cost access to Space and offers low turn-around time and flexibility in accommodating multiple satellites. Furthermore, it demands minimal launch infrastructure. Its configuration includes three solid propulsion stages and a velocity terminal module. It is a 34 m tall, 2 m diameter vehicle having a lift-off mass of 120 t.
EOS-07 is a 156.3 kg satellite that the ISRO designed, developed, and realized. Its objective is to design and build payload instruments compatible with microsatellite buses and new technologies necessary for future operational satellites. The other payload, Janus-1, is a technology demonstrator, a smart satellite mission based on the Antaris software platform. Additionally, the AzaadiSAT-2 is a joint effort of about 750 girl students across India through Space Kidz India.