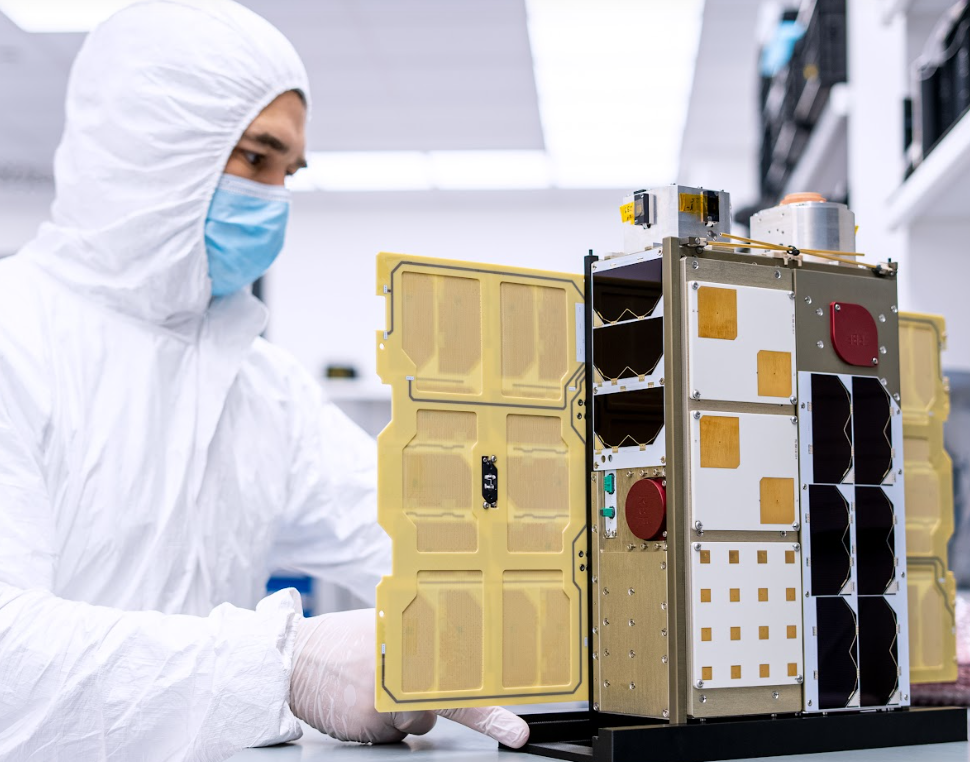 Ibadan, 10 February 2023. – Small satellite mission integrator and bus manufacturer Kongsberg NanoAvionics has doubled its satellite production capability by officially opening its manufacturing, assembly, integration, and testing (MAIT) facility in Vilnius, Lithuania.
After a gradual occupation, the facility is now fully operational and serves to expand the company's existing facilities in Lithuania, the UK, and the USA. In addition to the production scale-up, the facility provides additional workspace and supports the satellite manufacturer's aim of increasing its global number of 250 employees and hiring more than 100 people across all of its offices this year alone.
Furthermore, expanding its production capabilities enables NanoAvionics to meet the demands for satellite constellations and larger satellites by commercial, civil, and governmental organizations. Likewise, it will allow the company to streamline its processes further. In addition to manufacturing its 6U, 12U, and 16U nanosatellite buses and its ESPA-class microsatellite bus range of up to 220kg in weight, it is also the company's prime location for developing new products. Nevertheless, other business divisions, such as administration, business development, and operations, remain at the company's headquarters in the building next door.
Speaking on the expansion, Vytenis J. Buzas, founder and CEO of NanoAvionics, said, "0ur investment decisions to scale up the business, such as this facility, is a result of the continued company growth and customer demand over the last years. It is in line with our goal to become the prime supplier for small satellite constellations. Our philosophy is to grow alongside the space market's maturity and with our customers and enter new phases in their constellation development by having plans in place that allow us to increase our capacity."