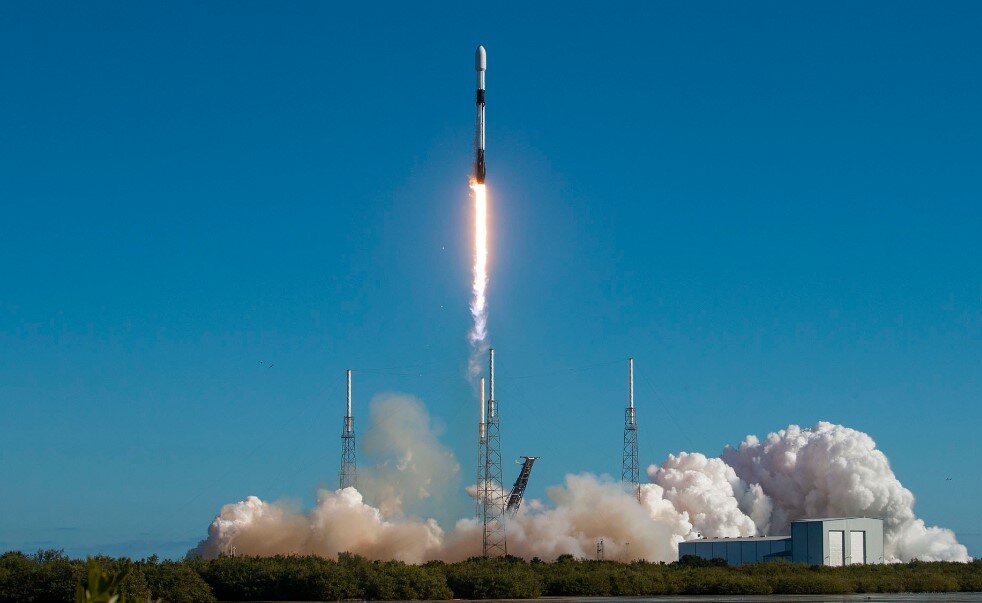 Ibadan, 3 January 2023. – Spire Global Inc., a leading global provider of space-based data, analytics and space services, has launched six satellites on the SpaceX Transporter-6 mission from Cape Canaveral Space Force Station. The satellites will consequently demonstrate advancements and new capabilities for Spire's weather and aviation solutions.
The satellites include two demonstration satellites carrying next-generation Automatic Dependent Surveillance-Broadcast (ADS-B) payloads, which collect aircraft position data. They will also expand Spire's existing ADS-B constellation and play an integral role in improving coverage and latency for the Company's aviation products. Furthermore, they will demonstrate sophisticated technology for global aircraft tracking, including an advanced antenna design based on years of in-orbit ADS-B payload experience and state-of-the-art inter-satellite links. The multipurpose satellites will also carry payloads to monitor Automatic Identification System (AIS) signals for vessel tracking data and Space Services customer Myriota.
Another of the satellites will also fly a polarimetric radio occultation (PRO) payload that collects data on precipitation profiles and patterns. The mission will validate PRO sensitivity to precipitation using several global navigation satellite systems as signals of opportunity. This will be the first step towards assimilating PRO data into weather models, enhancing the value and accuracy of global weather forecasts and the weather variables currently gathered by Spire's constellation.
Speaking on the project, Thomas Burger, ESA Technical Officer for Spire, commented, "we at the European Space Agency (ESA) are very happy with the efficiency, focus, and speed of implementation of this activity, and if we can see it resulting in measurement data and processing results for systematic evaluation of their assimilation into numerical weather prediction, that will be a rewarding completion."
The Company also launched three satellites to replenish its fully deployed constellation of more than 100 multipurpose satellites. "The applications we're demonstrating for aviation tracking and precipitation data will play a crucial role in solving some of the greatest challenges we face on Earth, such as overcoming climate change with more accurate weather forecasting and bringing transparency to the supply chain," said Jeroen Cappaert, Spire CTO, and Co-founder.