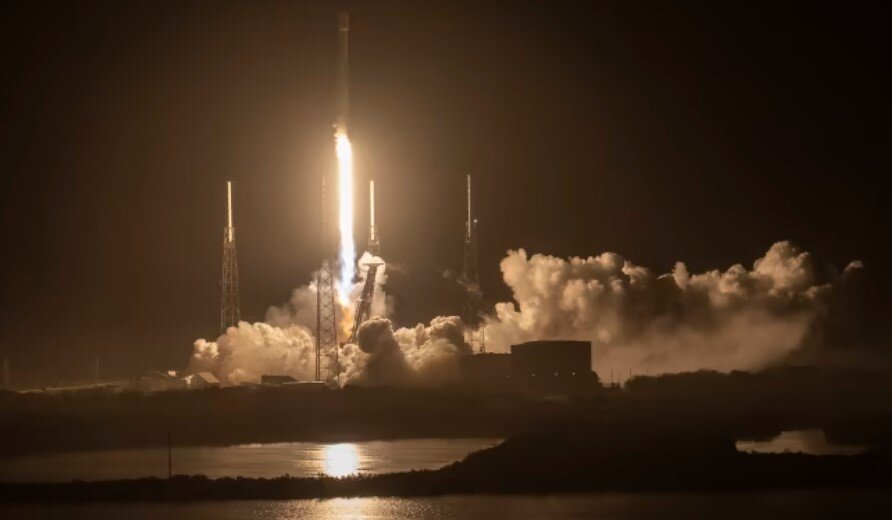 Ibadan, 25 November 2o22. – Eutelsat has announced the appointment of Christophe Caudrelier as its Chief Financial Officer, effective at the latest on January 2nd, 2023. His appointment follows the announcement by Sandrine Téran that she is stepping down as Chief Financial Officer to move on to other professional projects. Eutelsat expects Christophe Caudrelier will bring a wealth of experience as CFO from his 30-year career in global industries where operational excellence and long-term investments are essential to successfully addressing evolving customer expectations.
Caudrelier joins Eutelsat from Tikehau Ace Capital Partners, where he served as Operating Partner – Finance. Tikehau Ace Capital Partners, a subsidiary of Tikehau Capital, is a private equity firm specializing in strategic industries and technologies with more than 1 billion euros in assets under management with a vertical approach to strategic industries and technologies (e.g., aerospace, defense, cybersecurity).
On the appointment, Caudrelier said he was glad and proud to join Eutelsat as Chief Financial Officer. Furthermore, he added that he looks "forward to contributing to the future of Eutelsat's Video and Connectivity businesses and its ambitious strategic roadmap as part of the telecom pivot."
The appointment comes after Eutelsat successfully launched the EUTELSAT 10B satellite into Geostationary orbit. This was as SpaceX's Falcon 9 expendable rocket lifted off from Cape Canaveral, Florida, USA, at 9.57 pm Eastern time on November 22nd to send the satellite to orbit. The separation of the all-electric satellite occurred after a 37-minute flight, and the spacecraft systems checkout was successfully completed over approximately 3 hours.
Thales Alenia Space built the all-electric satellite based on the Spacebus NEO platform. In addition, the satellite embarks a powerful 5th generation digital transparent processor. As a result, it offers capacity allocation flexibility and optimal spectrum use. In response to strong growth in demand for mobile connectivity, EUTELSAT 10B is carrying two multi-beam HTS Ku-band payloads: a high-capacity payload covering the North Atlantic corridor, Europe, the Mediterranean basin, and the Middle East.
As a result, it offers significant throughput in the busiest air and sea traffic zones and a second payload to extend coverage across the Atlantic Ocean, Africa, and the Indian Ocean. The satellite's HTS payloads will be able to process more than 50 GHz of bandwidth, offering a throughput of approximately 35 Gbps.
Congratulating all the teams that took part, Eva Berneke, Eutelsat's Chief Executive Officer, said, "EUTELSAT 10B satellite boosts our global connectivity services with High Throughput capacity, meeting increasing in-flight and maritime demand."