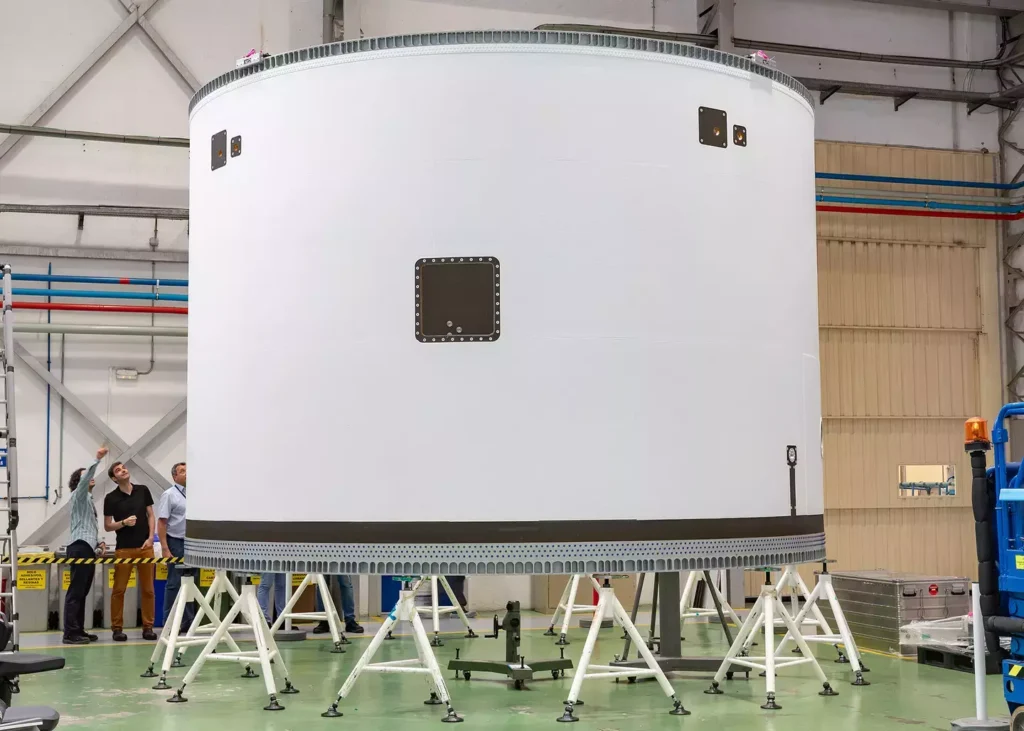 Edinburgh, 25 November 2022. – Airbus and ArianeGroup have signed a contract covering the next transition batch of Ariane 6 large carbon fibre structures, Airbus said. Under the contract, Airbus will manufacture and supply innovative, lightweight, large structures for the next fourteen Ariane 6 launch vehicles.
Airbus said it will build up to four carbon fibre structures for each Ariane launcher at its Spanish Getafe site, near Madrid. The 4.0 industrial facility features a dedicated manufacturing and assembly line for the Ariane 6 vehicles. The company managed to achieve a reduced mass and a stronger structure than before. Furthermore, the single-piece structure can be manufactured at a lower cost. 
The Interface Structure is the largest space carbon fibre structure ever produced in Europe, according to Airbus. Other structures include the Launch Vehicle Adapter for the upper stage and the rocket boosters' Equipped Solid Rocket upper part.
The Ariane 6 programme is key in preserving Europe's autonomous access to space. The launchers enable independent access to space for both heavy and light payloads.