By Prof. Gongling Sun and Dr. Yang Yang

ISU Space Studies Program (SSP) offers an intensive nine-week course hosted each year in the timeframe June-August in different locations in our planet earth since 1988. The SSP provides courses in all space disciplines, as well as hands-on education through workshops and professional visits for people working in space-related fields who wish to broaden their knowledge base. Particularly, participants spend more than 3 weeks working on 4 team projects to address current and future challenges in the space sector.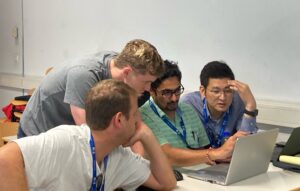 The Chinese space station is scheduled to be completed and put into operation by the end of 2022. This is not only a new attempt for China but also the beginning of a new era of international space cooperation for countries, organizations and individuals all over the world.
This year, Dr. Yang Yang and I, Prof. Gongling Sun, co-chaired the team project of International Cooperation on the Use of the China Space Station, which is sponsored by the Technology and Engineering Center for Space Utilization, Chinese Academy of Sciences (CSU, CAS).
We worked for two years for this team project preparation and invited various experts worldwide to provide the best insights into international cooperation and the utilization of a microgravity environment, especially that based on space stations.
This Team Project was completed by 23 participants from 17 countries with diverse backgrounds, ages, and experiences. Despite the varied cultural and professional origins, the team embraced the values of the ISU (International, Intercultural, Interdisciplinary), and we also offered our participants the opportunity to interact with our invited lecturers. They managed to create a cohesive team, who eagerly started the project, and quickly defined the mission statement and objectives according to the broad team project description.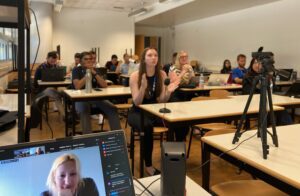 The team endorsed the UN style of leadership, avoiding hierarchies and fostering inclusivity. As is the nature of the space industry, ideas were plentiful while time was limited. The team managed to overcome these challenges and finished the comprehensive report over a three-week period.
The team managed to satisfy most of the stakeholders by merging three areas of scientific and engineering exploration.  Unique flight hardware was designed to satisfy a multitude of scientific objectives and an overarching outreach strategy was created which can be utilized for many other projects. The team picked up vital knowledge and skills learned in the program in the first 6 weeks and overcame multiple challenges due to the difficult climate, time pressures and last-minute curricular changes.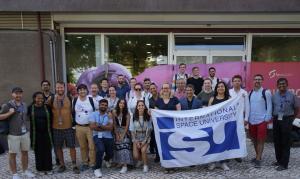 With the Main tasks to be accomplished including the Executive Summary of International Cooperation on the Use of the Chinese Space Station review, final report, and project presentation, our participants demonstrated their high levels of professionalism, discipline, and maturity. They have made great progress both as a team and as individuals, reinforcing the individual qualities and strengths of team members. We are looking forward to seeing what these promising future leaders of the space industry create in the future.
We organized a professional visit to a leading Portuguese space company, LusoSpace, which offers space hardware concept definition, and preliminary design, through the development, integration, testing and qualification.
Want to hear the experience of a SSP22 participant? Here you can listen to our interview with Madin Maseeh on the day of the final team project presentations.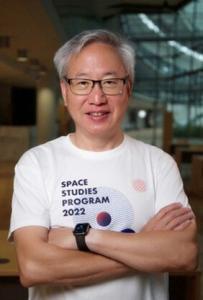 Gongling is Professor of Space System Engineering and Space Policy at the International Space University (ISU), where he is also faculty lead to Business and Management in Masters of Space Studies Program (MSS). Mr. Sun held several senior executive positions both in China and Europe. He was a system engineer of launch vehicle design and project manager of international satellite launching services in China. He became a founding member of China Manned Space Agency in 1993 and worked as General Designer Assistant for China Manned Space Program until 2000. Then he worked as Managing Director of EurasSpace GmbH based in Munich, Germany. He played an important role in space business development, large project management, project financing and insurance, and export license management. As the founder of CASC European Office based in Paris in 2010, he served as the Chief representative for 7 years before he joints ISU in 2017.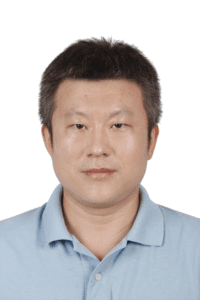 Dr. Yang Yang is Director of international cooperation department of Technology and Engineering Center for Space Utilization, Chinese Academy of Sciences(CSU,CAS). He has been engaging the utilization mission of China Manned Space in TG-1, SZ-8, TZ-1 and China Space Station, and has been responsible for utilization mission planning and international cooperative project management. He is the commander and manager of tens of scientific utilization projects and experiments of CMS in cooperated with ESA, DLR and ASI etc. He is expert of HSTI of UNOOSA, member of IAF Microgravity Sciences and Processes Committee, member of International Microgravity Science planning group.