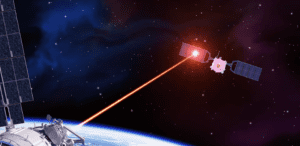 Edinburgh, 5 September 2022. –
The UK Government published the Joint Doctrine Publication (JDP) 0-40, UK Space Power (First Edition), which provides an overview of space from a UK military context and highlights the importance of space as an operational domain, said the UK Ministry Defence.
The UK's keystone space doctrine publication brings together the principles guiding space operations, government policy, strategy, higher-level doctrine and space power knowledge and experience. It will help to understand the utility of the space power and space domain in the military context.
This publication is freely accessible and is of use for the defence community, government departments, as well as UK partners and allies. With its help, non-specialists are introduced to the subject, while specialists benefit from a structure for understanding and describing UK military space power.
According to the UK Government, there are four key space power roles, namely space domain awareness, space control, space operations support, and space service support.
As space is one of five operational domains supporting the military, space operations threats and hazards have to be clearly defined. These span across all three segments of space operations: ground, space and the link between these.