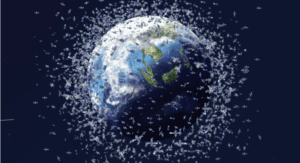 Edinburgh / Alexandria, Virginia, 6 September 2022. – Spaceflight hardware, software, and data provider Scout Space, has joined forces with data and intelligence platform provider Privateer Space, to enhance space operations safety, Scout said.
The collaboration will integrate Scout's data collection capabilities and systems architecture with Privateer's data solutions, like Wayfinder. The latter is an open access, near real-time visualization of spacecraft and space debris orbiting Earth. The companies will also explore the possibility of joint offerings to enhance their space datasets.
Scout stated it has initiated data source partnerships with Slingshot, Okapi:Orbits, and Kayhan Space. During its cooperation with Privateer, the company plans to develop its in-space data collection activities. This, in turn, will aid the evaluation of potential technical interoperability.
Privateer said that the collaboration will advance its product capabilities to "better track debris and enable sustainable growth for the new space economy." Merging the capabilities of the two firms will enable more timely decision intelligence. In addition, Privateer recently partnered with Omega and the Space Sustainability Rating to advance space exploration, and encourage sustainability.