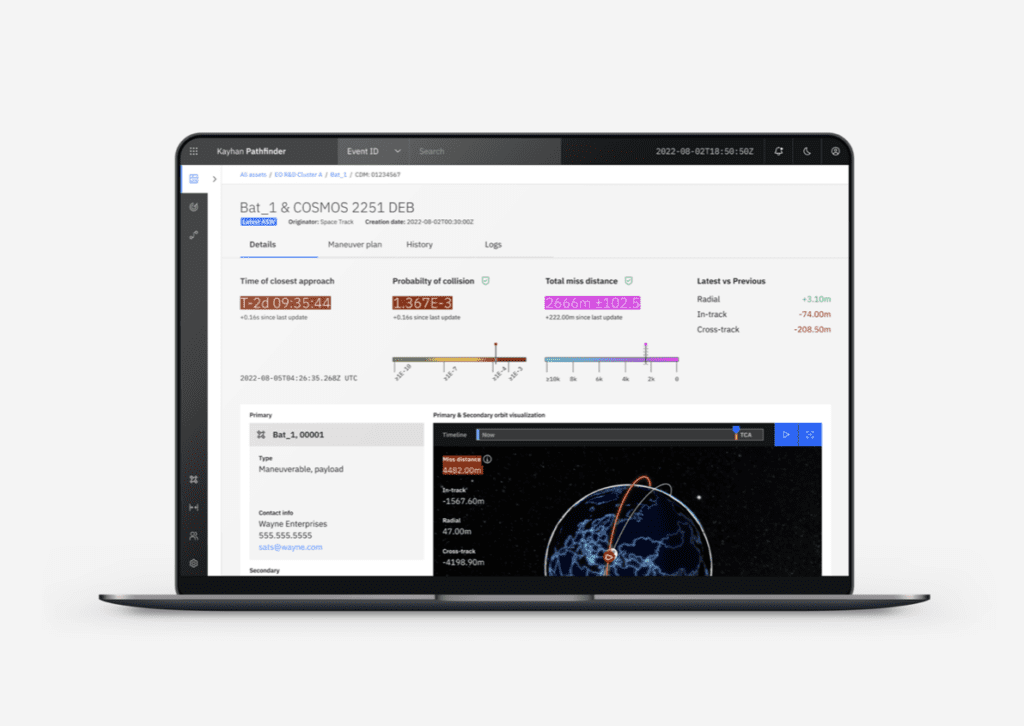 Paris / Dieppe, 23 September 2022. – Spaceflight safety software-as-a-service provider Kayhan Space, and space tech company Precious Payload, entered into a strategic partnership to provide more access to breakthrough spaceflight safety solutions, Kayhan said.
According to the agreement, Precious Payload will offer Kayhan's collision avoidance and conjunction assessment software, Pathfinder, to customers. These customers include satellite operators, space systems developers and integrators utilizing its online workflow and solutions portal.
Precious Payload offers a wide range of customized tools to design and deploy tailored missions. Its Launch.ctrl marketplace enables satellite launches, mission analysis, launch licensing, ground station development, insurance procurement, and operations. In addition, it also provides a full suite of space traffic management software solutions.
Kayhan's Pathfinder is a next-gen autonomous spaceflight safety system helping operators make preemptive maneuvers based on precision analytics. Thus, mission operators can minimize risks and avoid collisions to optimize success.
The cloud-delivered Pathfinder utilizes proprietary algorithms coupled with precise space catalog data, GPS positioning signals, propulsion capabilities, and flight plans. Precious Payload marketplace portal users can easily integrate Pathfinder in their overall mission plans, Kayhan said.