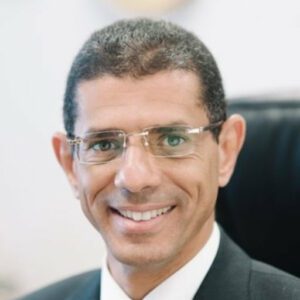 Edinburgh, 29 August 2022. – Egypt's President, Abdel Fattah El-Sisi, appointed Professor Sherif Mohamed Sedky as the new executive head of the Egyptian Space Agency, Space in Africa reported. Professor Sedky will serve as executive head for one year.
Professor Sedky is replacing Dr Mohamed Al-Qousi, who has been in the position since 2019. Dr Al-Qousi helped creating and transferring, developing and localizing space technology to build and launch satellites from the country. In addition, he initiated partnership agreements with several countries and institutions and also introduced various programs and projects.
Professor Sedky's career started at the Cairo University, where he was a teacher. Later he became a visiting researcher at the University of California and a teacher at the American University in Cairo. He served as an assistant professor and university professor in 2004 and 2008, respectively. He also worked as a visiting professor at the Catholic University of Louvain as well as at Stafford University.
In 2010, Professor Sedky was appointed Director of the Yousef Jameel Center for Science and Technology. A year later, he became the Associate Dean for Graduate Studies and Scientific Research Affairs at the American University in Cairo. He served as the first president of Zewail University of Science and Technology before he became the academic president of the American University in Cairo. He became the academic president at Zewail University for the second time in 2017.
Professor Sedky established the Center for Design and Fabrication of Microelectromechanical Systems at the American University in Cairo. Later, the university awarded him with the Excellence Award in Research and Creative Works. Furthermore, he has obtained nine patents related to techniques for controlling the physical properties of thin films.