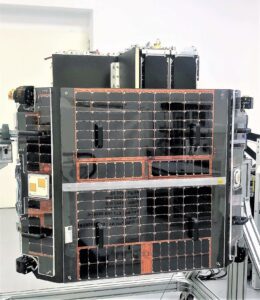 Edinburgh / Tampa, Florida, 17 August 2022. – Space logistics company D-Orbit has cancelled plans to go public by merging with special purpose acquisition company Breeze Holdings Acquisition, D-Orbit said.
D-Orbit announced it would trade on the Nasdaq Capital Market under the ticker symbol DOBT after the merger. The transaction was expected to close in the second half of 2022, delivering up to €163 million in cash at closing. The company had planned to employ new recruits and investment more into the its orbital transfer vehicle, the ION Satellite Carrier.
Since the announcement in January rising interest rates, the war in Ukraine and inflation has changed the financial markets. For this reason, D-Orbit put plans to go public on hold, but will keep reviewing the opportunity for a public listing.
The company has delivered over 80 customer payloads to orbit this year. Furthermore, D-Orbit has recently signed a multi-year contract with nanosatellite IoT network operator Astrocast, to deploy 20 satellites.